The right time for Virat to just put this aside and focus purely on his batting – Dale Steyn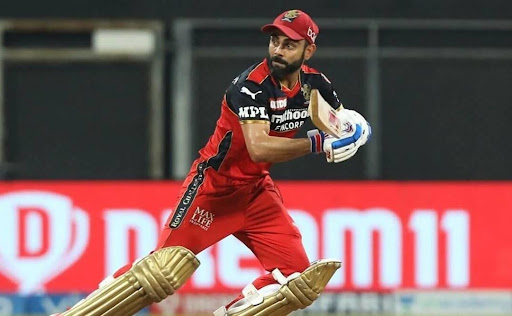 Twitter
Dale Steyn feels that it is the right time for Virat Kohli to leave the captaincy of RCB as well so he can focus purely on his batting.
RCB announced on Sunday that IPL 2021 will be the last season of the Virat Kohli as a skipper for their side. The announcement was made through a video posted by the franchise on social media.
Virat Kohli had announced that he would not continue as RCB captain in the next 2022 IPL season. Dale Steyn who retired from all forms of cricket added that giving up the captaincy will help him focus purely on his batting.
He further said no doubt he is the best leader but quitting the captaincy will help him more to focus on his batting and his decision should be respected.
"I think sometimes now in this COVID time maybe as Parthiv referred to bubble-life, his family that he's got. It's a lot of responsibility – and playing for RCB before – you see Virat, he's in every advert and every meeting; he's just so busy. So maybe it is the right time for him to just put this aside and focus purely on his batting,"

Dale Steyn on Star Sports, Select Dugout.
"You see the way that he plays, he's involved in everything, whether he's in Test matches when he's standing at first slip or even if he's at the cover, he wants the ball immediately when it goes to the keeper, he always wants to be involved,"

added Steyn.
"He may be trying to put out or extinguish some fires before they happen. Relinquishing the Indian captaincy, if he has 2-3 bad scores in the next couple of games in the IPL, people might start questioning him whether he should give up the RCB captaincy. Before that comes into question, he may have decided 'before we go down that road then you should say this is also part of my thinking',"

added Steyn.
Former Indian pacer Ajit Agarkar said that Kohli's decision not to continue with the captaincy will have no impact on his batting skills and his game.
"I think one of the things we've seen throughout his career, even when he wasn't the captain and when he played under MS Dhoni quite a bit, the energy and the passion still seemed the same. I can't imagine it changing just because he's not the captain and just being one of the guys,"

said Agarkar.
Kohli's announcement came just days after he said that he will be quitting as India's T20I captain after the ICC T20 World Cup which will begin in the next month in UAE.
But Kohli will lead India in the Test and ODI teams.
Also Read: IPL Points Table, Orange and Purple Cap Holders List