Stubbs will keep wicket for South Africa against Australia in the first T20I of the series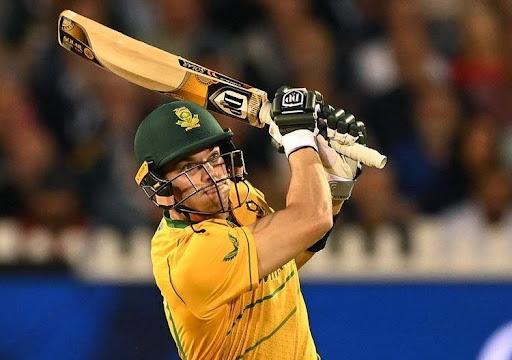 13 T20Is have been played by Tristan Stubbs for South Africa
In order to rotate the gloves in the absence of Quinton de Kock, who is resting, South Africa will choose Tristan Stubbs to keep wicket against Australia in the first T20I in Durban.
Matthew Breetzke and Donovan Ferreira, who have neither participated in an international competition, have been passed over in favor of Stubbs, one of three alternatives for the three-game series.
"He has been working really hard over the last couple of weeks and those that know Stubbo well, know he is the kind of guy that will never really leave a stone unturned,"

"He has spent hours and hours practicing his keeping and it's been great to see."

Aiden Markram, South Africa's T20I captain, said at the pre-match press conference
Stubbs will only be the designated wicketkeeper in an official match twice; the first occasion was during a first-class game between Warriors and Boland last summer. Stubbs made two catches in the first inning of that game, which the Warriors won by a score of 168 runs, and six in the second. He added 52 more points in the second inning for the Warriors, helping them set a target of 343 for Boland.
Stubbs' ability to bowl off spin, which is most frequently used in T20 cricket, is added to this, giving South Africa a "real all-dimension player," as Markram put it.
"From his personal game, it adds another element for him to take forward in his cricketing journey,"

Markram said.
"We've seen him do well with the ball and we all know what he can do with the bat, now all of a sudden he has got the gloves."
However, he might not use them for all three games. During de Kock's rest, the wicketkeeping position will be rotated, and either Breetzke or Ferreira will have a chance to play, according to South Africa's white-ball coach Rob Walter, who made the announcement before the series. The first step would be to get them into the starting lineup, though Markram was unable to say if either would make their debut right away.
"We've not finalized our team completely. We will be having our team meeting at 6pm [on Tuesday night] and if there are debutants, we will make it a special ceremony for them, to remember for the rest of their lives."
Dewald Brevis, who will likely bat in the middle order, and Gerald Coetzee, a South African who has represented his country in Test and ODI matches, are also in position to receive their maiden T20I caps.
The left-arm spinner Keshav Maharaj is not scheduled to play in the game on Wednesday because he is recovering early from an Achilles injury.
Maharaj suffered a torn ligament in a test match against the West Indies in March, and doctors predicted he would miss the rest of the year. Nevertheless, he has been named to South Africa's squad for the upcoming ODI series, second and third T20I matches, and two more T20I matches.
In a warm up game between the Dolphins and Tuskers on Tuesday, Maharaj participated in his first competitive game following his injury.
"It's fantastic to see him back in the park,"

Markram said.
"He has been incredibly committed and motivated to get ahead of schedule in terms of his recovery and today is probably a very special day for him. It's huge for his career and it's something he can be incredibly proud of, to get back on the park soon."
Maharaj will be considered by South Africa for their 50-over World Cup squad, which will be unveiled on September 5 with changes allowed until September 28. Maharaj must be match-fit in order to be selected.
With those dates in mind, the T20I and ODI series against Australia are both sort of tryouts, and despite Markram's claim that the team is first and foremost focused on results, it's clear that the World Cup is on their minds.
With all of their potential white-ball players, South Africa trained for two days in Kruger National Park before facing Australia.
"It was fantastic,"

Markram said.
"Being a bush lover, I was in my element. There are certain guys for whom it was outside their comfort zone. You also have to appreciate that. But all in all, the guys loved it. We camped out, in the middle of the Kruger, had rangers and trackers around us. The camp was a tracking camp, so being able to track animals, follow animals, go on bush walks, things like that, which is quite a rare thing to be able to do in the middle of Kruger. The boys loved it."