Problems for Morgan and England to select the playing 11 for the next T20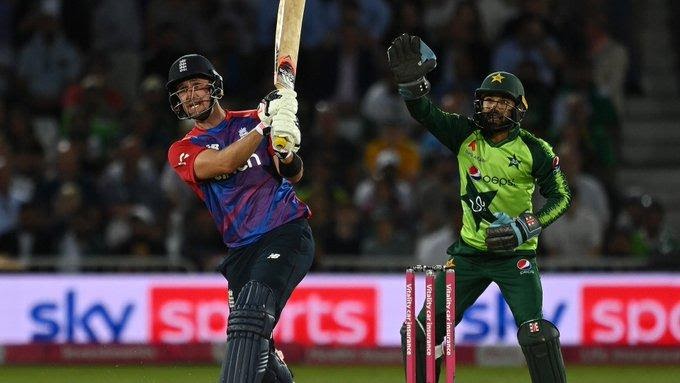 ICC/ Twitter
The England of English batsmen in the limited-overs has never been stronger enough. The last week became evidence itself, first the B-team white-washed Pakistan in ODI's. Then on Friday evening, Livingstone found his way back in T20I's.
The 27-year-old first scored the fasted century for England in only 42 balls. Other T20I sides like West Indies and India have a deep batting order but England has been proved to outclass in the shortest format.
His cameo of 103 (43) in the first T20I at Trent Bridge has made it very difficult for England to leave him behind from their first-class team.
Improving the middle order where Eoin Morgan has been focused for at least a year and still nothing worked from domestic or franchise cricket, Liam Livingstone has set a great combination of skills to fill the vacancy.
He is a great power hitter, a good finisher, and starts his innings very fast as required in T20 cricket. He hit a six, four, and six on his fourth, fifth, and sixth deliveries on Friday.
"It's very hard not to pick a guy if he's played like that. I think that innings are as exciting an innings as we've seen in an English shirt as we've seen for some time,"

England's caretaker head coach Paul Collingwood said.
"The way he went about the innings, how clean he hit the ball right from the start was incredible to watch in person. It's exciting to think how powerful that batting unit could be with someone like him in it".
It is now the time for England to choose their best playing unit. Jason Roy, Jos Buttler, Jonny Bairstow, and Eoin Morgan are the first-choice players. Dawid Malan is ranked number 1 in T20 cricket.
Ben Stokes is a great all-rounder while Moeen Ali has faced some tough times but he is also doing good in England's shirt for a while and the question is about Livingstone.
"That batting line-up is scary. Oppositions are going to look at it and think it's going to be difficult to bowl at. When you've got Stokesy coming back in and Jos at the top of the order, it can be scary,"

Collingwood said.
 "The more players you can have like that… that you can draw upon if you've got injuries or a little bit of loss of form, whatever it may be, the better. If we've got all those guys firing as they can, it's going to be a very strong, powerful batting unit.