Pat Cummins says he is a bowler first, and then Australia captain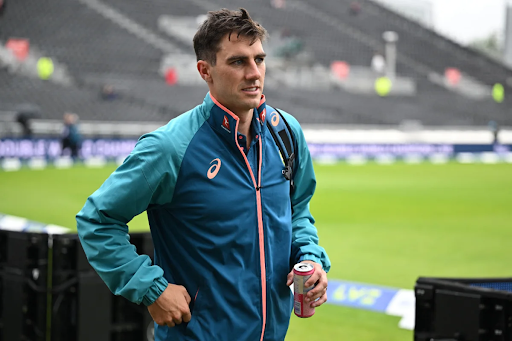 Australia captain Pat Cummins will be resting for a few matches before the start of the World Cup later this year in India
It is going to be a long time away from home for the Australian cricketers this year as they will be busy with plenty of big assignments even after the end of the ongoing Ashes series against England, which they are in a position to win but the fifth and final test match starting on Thursday, July 27.
Australia have an unassailable lead of 2-1 in the five match Ashes 2023 series with the fourth Test match being washed out at Manchester, and they have an opportunity to record their first ever series victory in England face 2001 if they win the fifth and final Test of, even managed to draw it.
But this conversation was about the workload that Pat Cummins and the other Australian fast bowlers have had to manage, given that they have a lot of cricket life of a head and there is very little break, like they had between the end of the India tour earlier this year in March and the start of their cycle with the ICC World Test Championship final in June.
After the conclusion of the Ashes series, the Australian cricketers will get a little bit of break in the month of August but they will be back in India in September for a three match ODI series starting on September 22, which shall be followed by the all-important 50-over World Cup starting on October 5 and running until November 19.
Australia are the most successful team in the 50-over World Cup history having won the global title as many as five times with India and West Indies being the other two best teams, with two world titles each so far.
Ahead of the fifth and final Test match in the Ashes series, Australia captain Pat Cummins made it clear that his workload will also be managed like the other bowlers since he is a bowler first and then the captain of the national team.
Pat Cummins told the media during the pre-match press-conference,
"I know the selectors have been really clear that I'm a bowler first in that team. So if we need to manage some of those games leading into the World Cup that takes precedence over the continuity of being captain every single game.
"We'll manage that, but there's a great team around us of players and staff so while I'm the captain and it's a bigger workload it's manageable,"

the right-arm fast bowler added. 
Resting Pat Cummins will mean that Australia will have to find new captaincy options within their one-day setup, with just a few matches left in the format to be played before the start of the World Cup.
At the beginning of the mega tournament, the Australian cricket team will be involved in an intense match with India, a contest to be played at the MA Chidambaram Stadium in Chennai.
George Bailey, the Australian selection head said,
"In our one-day team, we do feel like we've got some strong leaders, some really experienced members of the team, and some developing leaders. So regardless of Pat being there, I think we are moving away from this concept of a captain taking over and their leadership being all-encompassing."
Meanwhile, Australia captain Pat Cummins also rubbished the talks that great players like David Warner from his side and the legendary England fast bowler James Anderson will be retiring after the fifth and final test match, saying that such talks keep happening in cricket all the time and it is not something that is new.
"I certainly don't want to rush anyone out the door. I think this is about the fourth Ashes series where Jimmy Anderson says it's going to be his last one. You never know. It's just an age. Some of these guys might be around here in four years, and still at the top level. We'll see,"

said Pat Cummins. 
"It's always a conversation. In cricket, we're lucky you've got white-ball cricket where you can kind of have a soft entry for a lot of the guys, give them exposure to international cricket. It's something the selectors talk about, but really you try and pick your best XI each week,"

he added.