Pakistan wants ICC to change venues for two World Cup matches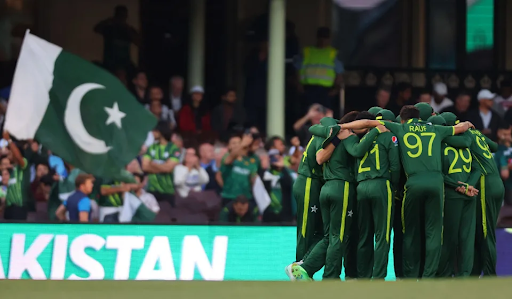 Pakistan is busy stalling the progress and announcement of the schedule for the 50-over World Cup to be played in India in October and November.
Pakistan has requested the International Cricket Council (ICC) to change the venues for two of their World Cup matches to be played in India later this year. The move comes after Pakistan Cricket Board decided to stall the progress of approving the schedule for the ICC World Cup 2023 in 50 over format to be played in India in October November this year.
According to ESPNcricinfo, in the latest development, Pakistan Cricket Board has requested the ICC to change venues for their matches against Afghanistan and Australia. Pakistan are scheduled to play against Australia in Bangalore on October 20 and against Afghanistan on October 23 but the Pakistan Cricket Board has requested the global cricket body to swap the venues for these two matches.
It has also been reported that Pakistan Cricket Board did not inform or share the reasons behind making such a request but if ICC approved what the Pakistan Cricket Board has requested for, it will obviously make Pakistan more favourite team in both these matches.
The website report said,
"Australia in Bengaluru and Afghanistan in Chennai are the two which we should look to get changed as much as possible. Ideally, we can switch these around. Australia in Chennai and Afghanistan in Bengaluru would make us obvious favourites in both matches."
The report added that it is not known whether ICC has informed the PCB about entertaining their request or they would even be considering it. Pakistan are also expected to play in a warm up match before the World Cup against Afghanistan, which they have requested to play one against any one team among South Africa, Australia, England or New Zealand.
Usually, ICC has changed the venues for such scheduled matches for its events only when there are security issues such as the one witnessed in 2016 T20 World Cup in India, where the scheduled match between India and Pakistan was moved from Dharamsala to Kolkata.
The report added that Pakistan Cricket Board internal note does not mention any security threat, something which was prepared as a part of an assessment on the grounds where they will be playing their World Cup matches in India later this year. The note also requested a change of the value for one more match, against India expected to be played on October 15.
"India in Ahmedabad will be advantageous to them, but I doubt that's going to change considering what that venue means for the BCCI and what this match means for the World Cup," the PCB internal note said.
"Lucknow would also be a good ground for us considering the overall numbers there. Delhi against most teams would be good for us too. If there is a third change we can make it to get the England game to Lucknow or Chennai," the PCB internal note added, mentioning that they are also not too keen on playing against two dangerous teams, Bangladesh and England, in Kolkata.