Nicholas Pooran and Akeal Hosein win in a nervous-match to give West Indies a 2-0 lead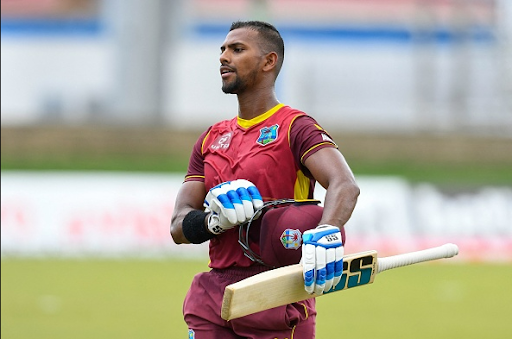 Nicholas Pooran acknowledges the cheers after reaching 50 off 29 balls
For the first time since 2016, West Indies defeated India in back-to-back T20Is, giving them a good chance to defeat India in a T20I series (two games or more) for the first time in seven years. But there was drama in all of this.
West Indies' steady progress struck major turbulence when they lost 4 for 3 in the span of 13 deliveries with 27 runs to score off 37 balls and six wickets remaining in hand in the chase of 153.
Who would have imagined that they would win with seven balls remaining at that point? Finally, the ninth and tenth wickets, Akeal Hosein and Alzarri Joseph, put together an uninterrupted partnership of 26 runs to help their team win.
Despite a late batting collapse while chasing a 153-run target, West Indies maintained composure to defeat India by a slim margin of two wickets in the second T20I on Sunday in Guyana. With this victory, West Indies now leads India by a dominant 2-0 margin in the ongoing five-match T20I series.
West Indies, who were attempting to bat 153, were dealt a blow when Brandon King was dismissed on the very first delivery of their innings. Three balls later, the side was battling with 2 runs for the loss of 2 wickets after losing another wicket.
Once Nicholas Pooran stepped into the crease, the game's momentum abruptly changed. Pooran pounded the ball for six fours and four sixes, scoring a total of 67 runs off 40 deliveries while displaying an excellent assortment of strokes.
In just 9.5 overs, the team's total of 89 runs was reached thanks to his combination with 21 run contributor Rovman Powell, which produced 57 runs.
Shimron Hetmyer then joined forces with Nicholas Pooran, and the two batsmen proceeded to score runs till they reached 126 runs by the end of the 14th over. At this point, it appeared that the West Indies would win the game handily.
Akeal Hossein and Alzarri Joseph showed incredible composure to lead their team across the finish line with seven balls to spare despite a little blip that caused the team's score to plummet from 126/4 to 129/8 in a short period of time due to Yuzvendra Chahal's two strikes.
Yuzvendra Chahal and Ravi Bishnoi's leg-spin combination was mostly responsible for India's flurry of wickets that allowed them to retake control of the match, but the pacers fell flat towards the tail end of the chase. India must now win three straight games to win the series, which will be a difficult assignment.
Tilak Varma, a young Indian batsman, earlier displayed his talent by getting his first T20 International half-century and contributing to India's total of 152 for seven. Varma, who is renowned for his daring style of play, maintained his remarkable form in cricket's shortest format.
As he scooped, swept, and heaved the ball across the field, the 20-year-old showed off his skill and agility while scoring 51 runs off 41 balls. He became the youngest Indian to reach fifty in a T20 international game thanks to this accomplishment.
India was in a perilous situation in the game at 18/2 when Varma entered the batting order. Together with Ishan Kishan, he forged a significant partnership that resulted in 42 runs. Later, he teamed up with the team's skipper Hardik Pandya to add 38 more runs to the total.
With his 24 runs, Pandya attempted to increase India's total by hitting two sixes. Alzarri Joseph of the West Indies, on the other hand, struck the Indian captain out with a magnificent yorker.
India chose to bat first, but their strategy did not go as planned because wickets kept falling often. Rovman Powell, the captain of the West Indies, strategically switched up the order of his bowlers, which paid off.
Kishan, who scored 27 runs, hit a few noteworthy smashes during his 23-ball outing, including a six off Akeel Hosein. He was bowled out by Romario Shepherd because he was unable to turn his start into a meaningful innings.
After hitting a maximum in the third over and being removed by Joseph on the very next ball, Shubman Gill's brief stay on the field came to an end. Kyle Mayers ran out Suryakumar Yadav, while Nicholas Pooran stumped Sanju Samson for pushing too far down the track in quest of a huge shot.
West Indies 155 or 8 (Pooran 67, Pandya 3-35, Chahal 2-19) beat India 152 for 7 (Tilak 51, Joseph 2-28, Shepherd 2-28) by two wickets