Neser might be a replacement for Hazlewood in the World Test Championship given his short turnaround time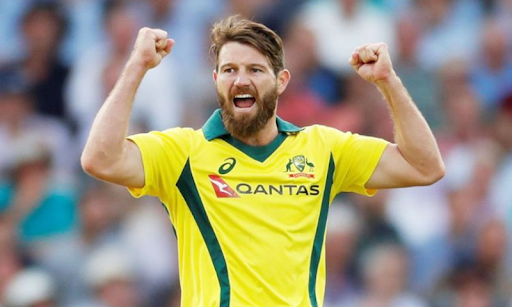 Micheal Neser will Replace Josh Hazlewood in the WTC against India
Given that Mitchell Marsh and Josh Hazlewood have a limited amount of time to be available for the match against India, Michael Neser might come in and join Australia's World Test Championship team.
Despite the fact that both Hazlewood (side) and Marsh (adductor) have now resumed bowling and there is still hope they will be ready for the Ashes, the match against India on June 7 at The Oval might be too soon for both players. They both returned home early from the IPL with minor niggles.
Australia will essentially need to make a decision by Sunday (May 28), when their 15-player team for the final must be presented per ICC standards. On Saturday, those arriving from abroad arrive.
The most important of the two names is Hazlewood, and CA stated earlier in the week that scans conducted after his return to Australia revealed no side injury. There would be a risk of pushing him too quickly, too, with six Tests scheduled in less than two months.
"We knew when he went to the IPL that everything would have to go perfectly on the back of the Achilles setback in India and at this stage everything is good,"

Australia coach Andrew McDonald told SEN Radio.
"But it will have to go perfect for him to be part of that World Test Championship final and available."
"We feel it's almost like a home summer. We usually pick four quicks and travel around and add players when we need. We've got Michael and Sean [Abbott] over there and feel they can be added in at any time depending on if new information comes to us."
While Abbott offers a comparable all-around package, Neser, who developed his strong Sheffield Shield form during his time with Glamorgan, a county team, would provide support for both players. Neser has scored 311 runs and taken 19 wickets during this time.
Following a bonding session in the northwest of England, Micheal Neser and Abbott will both join the Australia team when they arrive in London late next week and start training.
The decision to leave Neser out of the first selection was the one that generated the most discussion, although he and Abbott have benefited from recent experience playing competitive cricket. McDonald stated that he was not surprised by Neser's sustained performance and, probably more importantly, brought up his batting statistics, where he had an average of 38.66 since the start of the previous Australia season.
"He's really pressing to be a genuine allrounder, probably not a top six allrounder, but definitely a No. 7 or 8,"

McDonald said.
Overall, though, and especially with the first Ashes Test on June 16 in mind, Australia has less of a risk of injury than England, who have lost Jofra Archer, are anxiously awaiting James Anderson, and are unsure of how much bowling captain Ben Stokes will be able to do. However, good news on Ollie Robinson gave them a boost.
"You don't know how much to read into the information coming out around the injuries, how significant they are, but there is no doubt that they'll be having more conversations around where their injury list is at than we are,"

McDonald said.
"It's always nice when you haven't got those moving parts and it's quite settled going in."
Cameron Green continues to be Australia's go-to all-arounder. This week, he rocked the IPL with his first T20 century, which propelled Mumbai Indians into the playoffs and extended his participation in the competition.
McDonald admitted that Green will be put to the test by the abrupt change in formats. When he returned from his injury layoff for the Test series in India, there was already evidence he was adapting. He found it difficult the season after the T20 World Cup, despite the fact that in that case he had had very little batting time.
"The thing for me he's adaptable, he's a man for all conditions, he's always engaged in the game whether with bat, ball and in the field…he's high-end talent and is showing the world what he's got," McDonald said.
"The challenge for Cam now as he starts to become a three-format player is how he focuses [on] that, shifts between formats, and he's going to have another challenge in front of him going deep into the IPL finals to get ready for the World Test Championship match. So that will be a challenge for him, but he's a fast learner and every hurdle he's got over so far."
Managing Green across three formats will likely become one of McDonald's biggest issues in the not-too-distant future.
"We've declared our hand with his entry into T20 cricket last year and now what's done in the IPL would suggest he's tracking to be a three-format player for us. Then it's finding the balance within all of that," he said.
"You can't be everything to everyone and there'll be some series where he needs to be managed like all the other players when they play three formats. The demand's going to go up then clearly there's other leagues that will want access to him at certain times. It's going to be a bit of a juggling act but he's got a good head on his shoulders and we'll be able to work with him."