MS Dhoni says he will decide on playing in IPL over next 8-9 months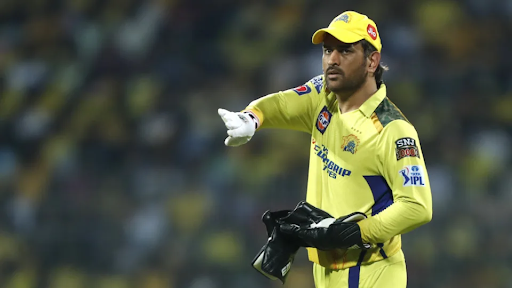 MS Dhoni's fans would want him to continue playing the IPL next year and beyond
Former India captain and current skipper of Chennai Super Kings (CSK), Mahendra Singh Dhoni, said after his team qualified for the final of the Indian Premier League (IPL) 2023 tournament that he has about eight or nine months to decide on his future in the world's largest T20 competition.
Chennai Super Kings fought hard to record a 15 run victory over defending champions Gujarat Titans in qualifier one on Tuesday night at the MA Chidambaram Stadium in Chennai to make it to the summit clash of the IPL 2023 competition for the 10th time.
MS Dhoni has created a lot of stir this year as there are strong suspicions that this would be the last season that the legendary player is playing for Chennai Super Kings in the IPL, as he had already retired from international cricket for India in August 2020.
Earlier in the IPL, former New Zealand cricketer and commentator Danny Morrison had asked if this was his last season and the Indian cricketer had replied by saying that it was others who were hinting or implying that it was but in reality, he had a different mind.
Dhoni was quoted as saying by ESPNCricinfo on Tuesday,
"I don't know, I have eight to nine months to decide, the small auction may be around December, so why take that headache right now? I have ample time to decide."
"I will always be there for CSK, whether that is in the playing form or sitting somewhere outside…I don't really know. Frankly, it takes a heavy toll. I have been out of home for literally four months. January 31 was when I got out of the house, finished my work, and started practising from 2nd or 3rd of March. It takes a lot, but I have ample time to decide."
MS Dhoni said that this year the IPL has been far more competitive with the strength of the competition increasing to 10 teams, starting from the 2022 season.
"IPL is too big to say that it is just another … and not to be forgetting that there used to be eight top teams, who used to compete with the best players available in the world and now it is tougher.
The Chennai Super Kings captain said it was not easy for his side to make it to the final of IPL 2023 as they had to work really hard in order to achieve it, as they also defeated Gujarat Titans for the first time in history having lost all the three previous matches so far.
"I won't say it is just another final. It is hard work of more than two months because of which we are standing over here. Lot of character is shown by the individuals, from where we started to where we are, and I feel everybody has contributed. Yes, the middle order has not got ample opportunity, but in between everybody has got a chance to chip in and they have done that."