MS Dhoni praises Chennai Super Kings' character after reaching final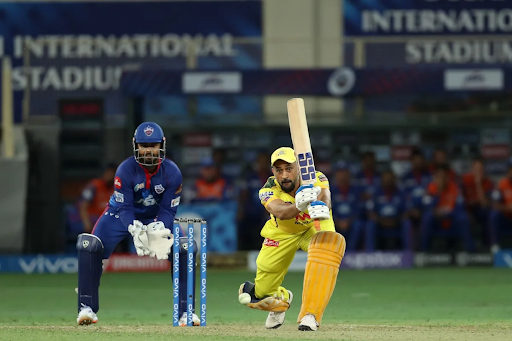 MS Dhoni had promised CSK fans last year that the team would make a strong comeback in IPL 2021
MS Dhoni says without character Chennai Super Kings (CSK)  would not have been able to do what they have done in the Indian Premier League (IPL) 2021 tournament, after enduring their worst season in the 2020 edition wherein they had failed to make it to the play-offs for the first time ever.
Dhoni scored an unbeaten 18th off only 6 balls to fire Chennai Super Kings into the final of IPL 2021 tournament, living up to the promise that he had made to the fans of the franchisee that they will come back strong after a poor season last year.
In 2020 IPL, Chennai Super Kings had to bear the ignominy of not being able to qualify for the play-offs for the first time ever in any edition of the world's biggest T20 cricket league, in which they were playing. It must also be remembered that Chennai Super Kings had missed the IPL for two years in 2016 and 2017, owing to a ban.
Chennai Super Kings defeated Delhi Capitals in the Qualifier 1 contest of IPL 2021 in Dubai on Sunday night, becoming the first team to make it to the final this year after they were also the first team to have qualified for the play-offs.
Following their four-wicket victory which was set up by a stunning knock from Dhoni himself, the CSK captain said,
"It's the full team (this year). Because it was tough (last year). Last year was the first time where we didn't qualify so the emotions were quite high. What was important was whatever game was left we wanted to make sure that we made the most use of it. 
"Forget what has happened in the tournament, but those four games or three games we wanted to make the most of it and I felt a lot of batters made the most of that and that's the reason why we have come back strongly and also I think credit goes to the support staff and each and every individual because without their character you can't really come back like this,"

he added.
Dhoni also heaped praise on young opening batsman Ruturaj Gaikwad, who has been the most impressive batsman so far in this tournament from the CSK team. 
"Whenever we have a chat, it's very plain and simple. I ask what is going on, what you were thinking because it is very important to understand how well he has improved over the period. And also his gameplan, as to, he's somebody who's willing to bat 20 overs,"

he said.
Dhoni added,
"One of the games I spoke to him about, if you're an opener and if you get off to a good start, there's nothing that says you can only bat 10 overs or 12 overs. Why can't you bat 18, 19 or 20 overs? Right after that he did that. He batted 20 overs, which means that he is very eager to learn and I feel he is somebody who plays authentic shots and I think he has done really well for himself and I think he is a really good talent."