Mohammad Yousuf, drop out as the Pakistan's batting coach in the T20I series against Afghanistan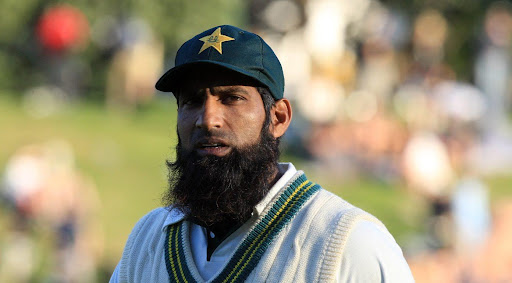 Mohammad Yousuf has stated that he made this choice for personal reasons
In order to focus on personal matters, Mohammad Yousuf, who had been named the temporary batting coach of the Pakistan men's team, has resigned from the upcoming T20I series against Afghanistan in Sharjah. As a result, Abdur Rehman, the interim head coach, is now also in charge of the batting coach.
Yousuf had been named the interim head coach on March 13, but that quickly changed as PCB chair Najam Sethi posted a list of assistant coaches who were different from the initial group.
Yousuf would remain in his role as the batting instructor, according to the PCB, which emphasised that the announcement concerning him was inaccurate.
But, Yousuf withdrew just hours before the team's departure for the UAE on Wednesday afternoon—the series begins on Friday.
Since Saqlain Mushtaq's contract expired, Pakistan has been operating without a designated head coach. By choosing instructors from the domestic system, the PCB devised temporary arrangements and promoted Rehman to the lead position.
Yousuf and Abdul Majeed continued to be the batting and fielding coaches, respectively, while Umar Gul was hired as the bowling coach.
The team for the series was chosen on March 13, a day before the hiring of the team. Imad Wasim and Faheem Ashraf were called up, Shadab Khan was named captain, Saim Ayub and Ihsanullah were called up for the first time, and other key players from the PSL 2023 were included in the team for the first time.
The selection committee was directed by Haroon Rasheed. Meanwhile, the squad's essential members—Babar Azam, Mohammad Rizwan, Haris Rauf, Fakhar Zaman, and Shaheen Afridi—have taken a break.
"I understand the coaching staff was named after the squad because it's a temporary job," Rehman said on Tuesday. "Had there been a permanent staff, this question should have been more relevant, but since I have been given an interim job, my role is just to try and win the series."
When asked about leading a group of experienced instructors, Rehman replied,
"I have been doing this job for the last 15 years. It's not like I will be dictating terms to them. In fact, having them with me gives me confidence. It's a privilege to work with them; we have to work together and I have to take advantage of their experience.
"Umar Gul is a big name in T20 cricket, Mohammad Yousuf is a big name, who has done big service for the country, and it's a blessing that you have such people with you in the dressing room. It's a team job and we will be working together. Every decision regarding the team will be taken after discussion within the team."
On March 24, the first T20I will be played, and on March 26 and 27, there will be two back-to-back matches. This will be the nations' first ever bilateral series in any format.