Men's Ashes could affect Test cricket worldwide, says the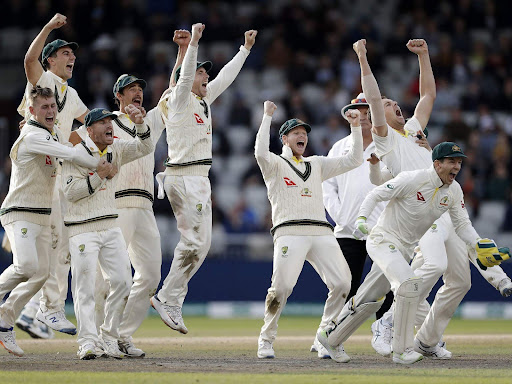 Australia carried two wickets win against England
The CEO of Cricket Australia, Nick Hockley, is confident that an exciting Ashes series can help to safeguard Test cricket globally.
Since Steven Smith admitted earlier this month that he is worried about the future of Test cricket, this year's series is being played under a cloud of dread and doom.
The biggest worry is that players will accept long-term, annual contracts as T20 leagues grow in popularity and more IPL owners purchase out teams in different nations.
When the owner of the Rajasthan Royals indicated last month that international cricket could be pushed into little periods around lucrative T20 tournaments, worries increased.
The fact that players may earn much more money playing T20 cricket than they can by playing for their countries raises concerns for other nations, even though Australia, England, and India seem to be in the clear.
The bulk of nations will play fewer five-day cricket between 2023 and 2027 than they did in the four years prior to 2017 (with the exception of South Africa, which will play four Test matches during the next 16 months).
The desire of England to help save Test cricket and make it more appealing to all nations is something they have made no secret of.
And Hockley is certain that a solid series after the dramatic opening at Edgbaston may benefit the game in more than just those two countries.
"We hope that will be a stimulus to encourage players and administrators that it is the ultimate format of the game,"

Hockley told AAP. 
"It is where legends are made, it is where reputations and careers are forged.
"In commercial terms, we have seen record audiences for this first Ashes Test. Both in Australia and England. We have seen big audiences around the world. That is driven by the compelling narrative."
A record-breaking number of viewers tuned in to Nine's coverage of the first Test last week at Edgbaston, and 2.1 million watched Sky's coverage of the final day in England. These figures represent an average reach of 1.32 million viewers per day for Nine's coverage in Australia.
"What we're seeing through recent weeks in the UK is the importance and enduring appeal of Test cricket,"

Hockley said. 
"People will talk about the Test match at Edgbaston for many, many years.
"That is a great advert for Test cricket across all countries, because the reality is that T20 has encouraged different competing pressures. Both from a cricket side and a commercial side."
Hockley is certain that franchise leagues won't overtake international cricket as the premier form of the game, and he insists that the game is taking steps to prevent this from happening.
Included in it is the idea that sport develops in waves. Cricket Australia is adamant that Pakistan is a nation on the rise as a result of the return of international cricket to the nation and the positive response it has received outside.
"We are acutely aware of the pressures and demands,"

Hockley said.
"The World Test Championship is a massive step forward, providing context to all the series and also making sure there is a well-established framework to ensure we play a range of teams.
"We need to make sure we are taking great care of international cricket.
"We have just seen with our latest round of broadcast and sponsorship deals, that World Cups have never been more popular.
"Whether it is other member boards or the players themselves, what is consistent is the love and care to make Test cricket flourish."