Madhevere's hat-trick helps Zimbabwe in winning a last-ball thriller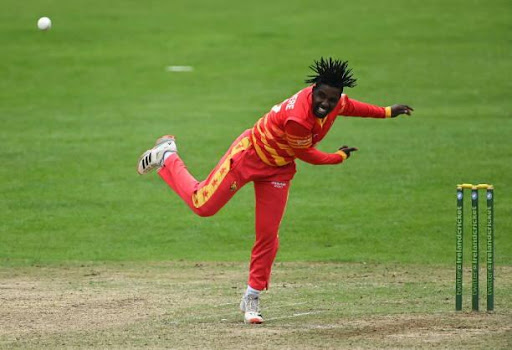 The third Zimbabwean bowler to record a hat-trick in ODIs was Wessley Madhevere
Zimbabwe maintained control to defeat Netherlands by one run in the second ODI in Harare, in a game that ebbed and flowed right up to the final ball. Their three-match series was now tied 1-1 due to the victory.
First-innings batsmen Sean Williams and Clive Madande each scored fifty runs to keep Zimbabwe moving forward, but leg spinner Shariz Ahmad's first five-wicket haul caused the hosts to lose their final five wickets in just 47 runs, bowling them out for 271.
In response, the Netherlands were in control for a substantial part of the match, led by Max'O Dowd and Tom Cooper. Wessly Madhevere, however, completely changed the game with a hat-trick, the third in ODI bowling for Zimbabwe.
Zimbabwe looked to have the match won when Holland needed 19 runs in the final over and had only one wicket in hand. To raise a few eyebrows, though, Tendai Chatara scored 15 runs off of his first five deliveries. Fred Klaassen attempted to smack a low full toss past wide long-off, but he was unsuccessful since four runs were required off the final ball.
Earlier, Zimbabwe got off to a strong start, with Craig Ervine and Madhevere adding 61 runs in 11 overs for the opening partnership before the former was bowled by Colin Ackermann for 39 off 42. Gary Ballance scored three fours but was out for 14.
Shariz then joined in, eliminating Madhevere and Sikandar Raza in the span of three balls to exhaust Zimbabwe. The leg spinner made 120 for 5 in his subsequent over by inducing a top edge of Ryan Burl's blade.
The innings was restored by Williams and Madande, who put up 104 runs off 93 balls for the sixth wicket. Williams scored 77 runs off 73 balls, and Madande scored his second consecutive fifty.
But Shariz responded. In order to complete his five-for, he first got rid of Williams, who top-edged a sweep to deep-backward square leg, then two balls later trapped Brad Evans lbw.
O'Dowd gave Netherlands a strong start despite the fact that Vikramjit Singh, his opening partner, only got 14 out of 25.
After that, O'Dowd and Cooper held off Zimbabwe's bowlers for 25.2 overs while scoring 125 runs for the second wicket. Yet after Cooper was run out, O'Dowd was given out cheaply by Raza a few overs later.
But, Zimbabwe's three strikes from Madhevere gave them the lead. He got Ackermann out for 28 in the 44th over of the innings. He castled opening ODIs champion Teja Nidamanuru with his subsequent quick offbreak ball before completing his hat trick with a similar fast offspinning delivery that upset Paul van Meekeren's stumps.
At 213 for 6, Madhevere's hat-trick left Netherlands in trouble. Scott Edwards, the captain, did his best to move his team closer to the objective despite the increasing necessary rate with each over. He hit 36 out of 28 before losing to Raza. When Sikandar Raza eliminated Musa Ahmed as well three balls later, one would have assumed he had effectively won the match.
Nevertheless, Klaassen and Ryan Klein failed to end the game despite making the Zimbabwean side very tense in the final over.