Lees picks up where former team-mate Lyth leaves off as Durham launch pursuit in earnest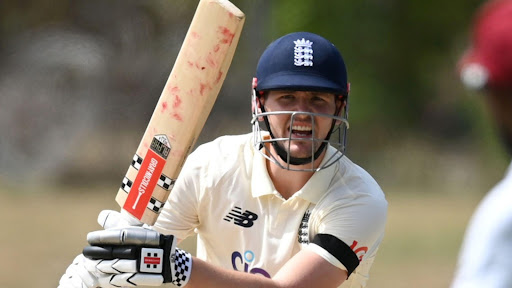 Alex Lees makes an off-side attack
On day two of this LV= Insurance County Championship match at Scarborough, former Yorkshire opening partners Adam Lyth and Alex Lees starred for their respective counties as Durham matched the home team's dominant first-innings total of 340 all out.
Before fellow left-hander Alex Lees took control after tea with 65 not out in Durham's response of 106 for 1 from 33 overs, Lyth advanced from 75 not out overnight to 111 off 188 balls.
Together, the two won two Championship championships for Yorkshire in 2014 and 2015, but Lees lost his form and left his native county for Durham, where he was able to resurrect his career in 2018.
Since then, he has represented England in test matches, and he is now riding a four-hundred innings streak in the previous five Championship games. On day three, it might be number five.
Lyth is currently among the top 10 scorers in tier Two with 757 points, while Lees, 30, is the only player to have scored more than 1,000 runs in any tier of the Championship this season.
With back-to-back Championship centuries, Lyth is in excellent form, much like Lees. He served as the foundation for Yorkshire's 340, and Jordan Thompson, who scored 54 off 52 balls and included four fours and as many sixes, thrillingly supported him.
Matthew Potts and Ben Raine, who bowled new balls, finished with 4 for 111 and 4 for 93, respectively, as Yorkshire moved past 142 for 2 overnight. On the second day, Raine took three wickets.
At North Marine Road, Lyth just likes to bat. He developed his skills here while playing for both the juniors and seniors after growing up in Whitby. This September marks 10 years since he last participated in league cricket for them. He once traveled to Perth, Western Australia, to play a season of grade cricket for a club with the same name on the coast, demonstrating how much he loved Scarborough.
Lyth hit his century from 157 balls and played exceptionally well off the bat, especially on day one.
As evidenced by their eight wickets on day two, Durham was definitely more effective with the ball. However, they will have been disappointed that they dropped a few slip catches, and Yorkshire will have been overjoyed that their effort was entered.
The lower order annoyed them just when it seemed like Durham had made a gap.
Raine caught Ryan Rickelton lbw as Yorkshire reached an early lunch on 211 for 3, with play being suspended from 12:35 until 2 p.m. due to the weather. Following the removal of Matthew Revis, who was caught behind cutting by Lyth, wicketkeeper Ollie Robinson assisted Potts in getting rid of Lyth.
Yorkshire had lost three wickets for 24 runs by the time Jonny Tattersall dragged a pull at Bas de Leede onto his stumps in the 69th over, making 236 for 6.
Although another 104 runs were scored, Yorkshire was able to reclaim their dominance thanks to a trio of useful performances, led by Thompson.
Thompson's rowdy innings were well supported by Ben Coad's 19 and Matthew Fisher's 24. He hit de Leede and Raine with four leg-side sixes, one of which he crashed through the ground and into the venue's surrounding gardens.
The final victim was Thompson, who was pulled against Potts and caught at long-leg on the penultimate pitch of the game.
The truth is that neither bowler's performance has been particularly impressive, and the first Championship draw to be held at Scarborough since June 2013 may now be on the horizon.
In an effort to add to the 10 Test Matches he participated in the previous year, Lees is exerting every effort. In addition to a lofted straight six off Coad's seamers, he hit each of his first seven boundaries down the leg side or through cover.
He reached his most recent fifty off 64 balls after losing opening partner Michael Jones to Thompson's catch behind, putting the score at 42 for 1 in the 10th over. Scott Borthwick, the skipper, put together an unbroken 64 for the second wicket. Borthwick will start day three undefeated on 29.