It's the bubble and mental fatigue that got the better off us – Jasprit Bumrah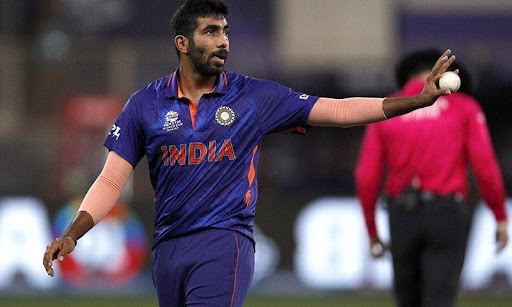 Twitter
Indian pacer Jasprit Bumrah said that the Indian team is struggling from bubble fatigue and sometimes you need a break especially when you stay in the bio-secure bubble for such a long period.
Indian fast bowler Jasprit Bumrah said that team India is struggling from the 'Bubble Fatigue' amid the Covid-19 pandemic and the players are feeling the effects of being on the road for six months.
With the consecutive two defeats, India is in the fifth position at the points of the table.
Indian team is now in a very difficult situation to qualify for the semi-final. India now has a game against Afghanistan, Scotland, and Namibia.
The players have been on the road since mid-may, 2021, and have played regular cricket since then.
He said that to move from one bio-bubble to the other isn't easy by any means and it has started to affect the players.
When asked if the team was tired after the IPL season, which concluded a week before the T20 World Cup, Bumrah told reporters:
"Absolutely, sometimes you need a break. You miss your family. You've been on the road for six months.
"So all of that sometimes play on the back of your mind. But when you're on the field, you don't think of all those things. Obviously staying in a bubble and staying away from your family for such a long period does play a role.
"The BCCI also tried their best to make us feel comfortable. It's a difficult time. There's a pandemic going on, so we try to adapt but sometimes bubble fatigue, mental fatigue also creeps in."
Bumrah said the batting unit was trying to play an attacking game because they felt dew would be a factor for bowlers in the run chase.
"Scoring 25 to 30 runs was not very easy but that was the extra responsibility that you had to take. It's difficult and that's why everyone playing the evening game is choosing to bowl first.
"We tried to give us some cushion. We wanted to get extra runs that could give us an advantage in the second innings,"

Bumrah said.