It had become a very unhealthy relationship, to be honest, the captaincy and me – Joe Root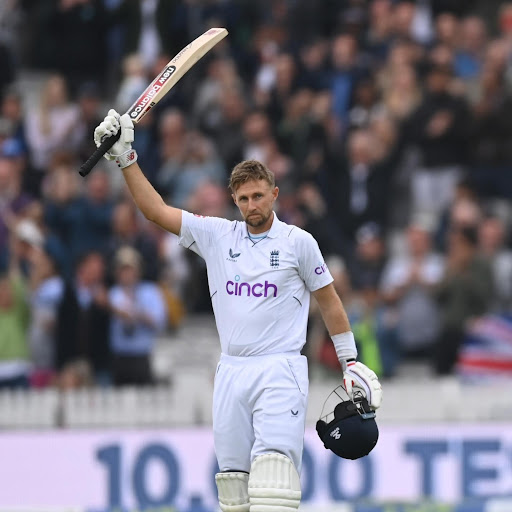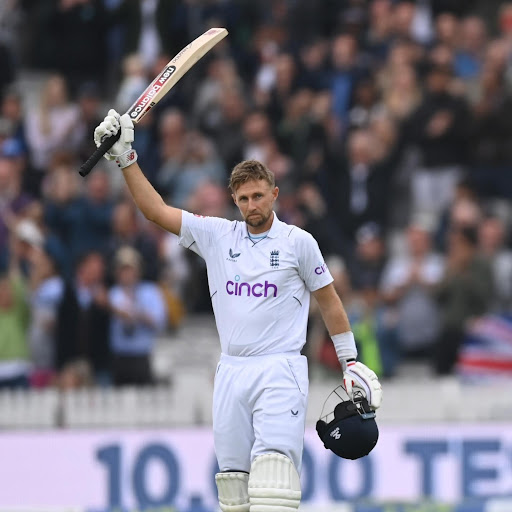 Joe Root said watching people celebrating his side's win was something he missed
Joe Root amassed upwards of 1708 runs in test cricket in 2021, getting exceptionally near Muhammad Yousuf's record of most runs in a calendar year while he score a match-winning knock of 115 against Kiwis to take a lead of 1-0 in three-match series.
Joe Root amassed upwards of 1708 runs in test cricket in 2021, getting exceptionally near Muhammad Yousuf's record of most runs in a calendar year. He struck six hundred and four fifties in 29 innings and averaged 61.
However, Root batted as a skipper, watching his side register an endless flow of misfortunes, with England losing 11 of the 21 games they played from January 2021 till the beginning of the series against the Black Caps.
Playing his first test since ending his five-year, 64-match tenure as a skipper, Root, however, continued in his merry ways with the bat, scoring a match-winning 115 not out to help England take a 1-0 lead in the three-match series against New Zealand.
While it was a brilliant beginning to stokes rule as captain and Brendon McCullum as head coach, the consistent in England's run production be it wins or misfortunes were Root, who conceded that captaincy overloaded him and that he's was anticipating another stage in his vocation under the new system.
"It had become a very unhealthy relationship, to be honest, the captaincy and me. It started to take a bad toll on my health. I couldn't leave it on the ground anymore, it was coming home. It wasn't fair on my family, on people close to me, and it wasn't fair on myself either,"

said Root after England's five-wicket victory at Lord's on Sunday (June 5). 
"I had thrown everything at it and I was determined to help turn this team around but I realized over that time at home that it would have to be in a different way. I'm very excited to do that now and to do everything I can to help Ben [Stokes] turn this team around and make this team the force it should and can be.
"I tried as much as I could, but I think I was unaware of how much it was grabbing hold of me. I just needed to make the decision, and I knew it was the right thing to do. I felt like a big weight had been lifted and I immediately felt a lot better. As hard as it was, it's been a huge privilege and something that I'm extremely proud to have done, but it's time for a new phase in my career. And it's one that I'm very much looking forward to, seeing one of my best mates now take this team forward and start in a way that he has,"

he added.
Root, who became only the second England cricketer to cross 10,000 Test runs en route to his 26th Test ton, said watching people celebrate the side's win was something he missed the most and hoped there were more such celebrations to come in the future under the new leadership.
"That's a great motivator for me moving forward, with the number of amazing things Ben did for this team under my leadership. It's a great opportunity for me in the next phase of my career to do that for him. It meant a huge amount to get over the line. It was very special to get the hundred and reach 10,000 runs, I can't pretend it wasn't, but nothing replicates winning games of cricket.
"It meant a huge amount to me, not just personally, but when you walk through the dressing-room or the Long Room and you're high-fiving the rest of the group, and you can see the genuine joy and elation on their faces. That's the one thing that I've missed the most, I suppose, over the last year and a bit. And one thing I'm looking forward to seeing a lot more of, hopefully, this summer,"

said Root.
Meanwhile, Stokes said it was 'amazing' to see his close friend Root lead the team to victory.
"Everything that he's spoken about with the captaincy and everything, to see him walk off there, seeing the pure joy to win a game for England in his first game after stepping down as captain, was amazing. We are very close. We're not just working colleagues. As emotional as it was for him, it was fantastic for me to see a very close friend walk off after leading England to victory."
Speaking about the new coach McCullum, Stokes provided an insight into the approach of the New Zealander.
"Even last night, when [Ben] Foakes was going out to bat Baz [McCullum] wanted to send Broady out to go and have a slog, just score 30 to 40 runs and the game is done. That's the kind of stuff that we're not used to in the dressing room, and those things will do us the world of good. Those little things, the confidence and the energy that he brings, and his mindset towards the game. He's just going to make everybody feel 10 feet tall in any situation that we're in. We've got a long road ahead of us. It's not an overnight thing. But this is what I and Brendon are trying to work towards."