In the competition for a World Cup place, Will Young is chosen ahead of Finn Allen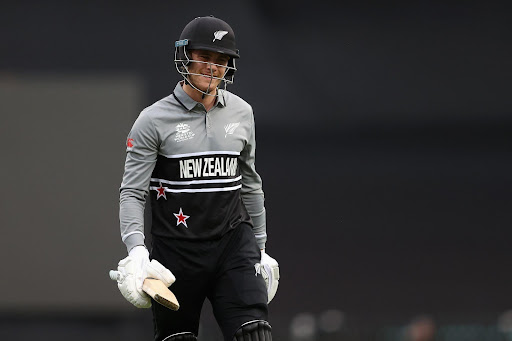 During the T20I series, Finn Allen was on fire
Will Young will start the batting with Devon Conway during New Zealand's four-match ODI series against England, therefore Finn Allen is likely to be left out of the tentative World Cup team.
Since 2019, New Zealand has tried a variety of opening combinations in 50-over cricket, with Martin Guptill losing his spot and attempting to negotiate a release from his central contract. Allen, who opened the batting in last year's World Cup in Australia and has established himself as a fixture in their T20I lineup, has five half-centuries in his 17 ODIs and averages 31.35.
Fin Allen, however, was absent from their most recent ODI series in Pakistan since he was playing for Royal Challengers Bangalore in the IPL, and Young seized the opportunity by scoring 240 runs in five innings.
Conway and Young will team up in the opening ODI on Friday in Cardiff, and Kane Williamson is expected to be named to New Zealand's provisional World Cup squad on Monday, so Allen is likely to be left out.
"Youngy is a quality player. He's been in the mix for us for a long period of time and hasn't had a lot of opportunities but the opportunities [he has had] in recent times, he's played really well. It's another great opportunity for him to come in and put some performances on the board."

Tom Latham, who will captain during the England series, said.
Allen and Young are both a part of the New Zealand team that will visit Bangladesh right after the England series, and Latham said that Allen might have the opportunity to eventually persuade someone to change their mind.
Before September 28, the day after New Zealand's third and final ODI in Bangladesh, teams are permitted to make changes to their preliminary World Cup rosters.
"We've got seven one-day games and a couple of warm-up games leading into that World Cup, but we're trying to stay where our feet are and focus on these games rather than looking too far ahead. It's obviously great to play England, who are a quality side. We know conditions are going to be slightly different but for us, it's about trying to play our brand of cricket as best as we possibly can.

Latham said.
"There's a balance of both, obviously wanting to put your best team out but also understanding that we've got a lot of cricket coming up – a lot of games leading up to that World Cup. There will be guys having a little bit of rest every now and again, and coming off the back of four T20s, we want to make sure guys are fresh and ready to go rather than blowing them out, a month out.
"Again, Finn is a quality player. We've seen that in the games that he's played for New Zealand. He's very destructive at the top of the order and obviously he might get some opportunities throughout this series at some point… Guys will get opportunities through the series which is great for us, to get guys more experience against quality sides, and hopefully, if they are required throughout a World Cup, they're ready to go."
Since the 2019 World Cup final at Lord's, this will be the first men's one-day international match between England and New Zealand.
"It was a great game of cricket, wasn't it? It would have been nice to be on the other side, but it was probably one of the best one-day games you'll ever see. It'd be pretty hard to top that game."

Latham said with a smile. 
The teams will also square off on the first night of the World Cup in Ahmedabad in four weeks.
"Conditions are going to be completely different. For us, it's just about focusing on our brand… it's for us to play some good cricket here, and then our focus will change to adapting to conditions and what we're faced with over in India."

Latham said. 
The Rugby World Cup, in which New Zealand will play the hosts France in the opening match at the Stade de France in Paris, will begin 15 minutes after the conclusion of Friday's first ODI. In addition to saying that he expected the game to be on in the locker room, Latham offered his support to the All Blacks.
"We'll have to wait and see the situation of the game, that's another exciting tournament. There are a lot of passionate All Blacks supporters in our dressing room so I'm sure that, if the time works, we'll have it on the TVs at some point. Hopefully the All Blacks go really well this time."

he said.