In May 2025, England will host Zimbabwe for a single four-day Test match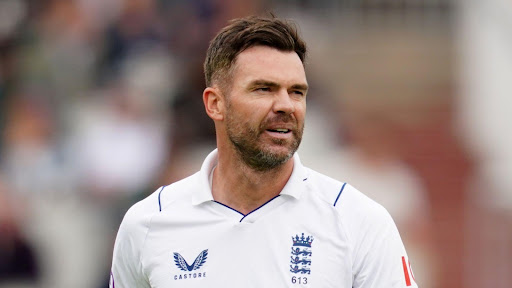 James Anderson made his debut against Zimbabwe at 2003
For a four-day Test in May 2025, England will visit Zimbabwe. This will be the first Test between the two nations since June 2003. The game will be played from May 28 to May 31, however the location is not yet set.
The two have faced off against one another in six Test matches overall, with Zimbabwe hosting England in the long format in 1996 and touring the UK for two matches each in 2000 and 2003. Since 2004, the teams have not faced off in a bilateral series of any kind.
This is because the two boards' contacts were severed as a result of political tensions resulting from problems in Robert Mugabe's Zimbabwe.
Due to England's refusal to travel to Harare to play Zimbabwe in the 2003 World Cup, they were docked points, and in 2005, on the recommendation of the government, the ECB stopped its bilateral relations with Zimbabwe. Resuming communication between the two cricket boards is a result of better relations between the two nations in recent years.
This will be Zimbabwe's second four-day Test match; their first being a day-and-night four-day encounter against South Africa at Gqebera in December 2017. In 2019 and 2023, England faced Ireland in both of its four-day tests.
Richard Gould, chief executive officer of the ECB, commented on the development, saying,
"We are delighted to be able to host Zimbabwe for a Men's Test match for the first time in two decades. Zimbabwe has a proud cricket history and have produced world-class players and coaches who have enriched the game across the world.
"We are committed to developing a closer relationship with Zimbabwe Cricket and the announcement of this Test against our England Men's team is a step in that ambition."
ZC managing director, Givemore Makoni, said:
"We are absolutely delighted to be playing bilateral cricket in England for the first time in over two decades after we agreed to play a Test match in May 2025.
"The significance and magnitude of this tour cannot be overemphasized, and I would like to say a huge thank you to the ECB for committing to the resumption of cricketing relations between our countries that date back to the introduction of the game in Zimbabwe in the 1890s.
"The experience of playing a Test match against a top team like England is massive for the current generation of our players, coming at a time when our game as a whole is on an upward trajectory."
According to the 2022–2027 future tours program, England was supposed to be the only one of the 12 ICC full members to skip a bilateral series against Zimbabwe. The action is a part of a coordinated attempt by the ECB to reposition itself as a supporter of full member countries that had previously been passed over for Test cricket.
In addition, five home Test matches between England and India are scheduled for the summer of 2025, and the World Test Championship final will take place at Lord's.