In April, Ireland will play two Test matches in Sri Lanka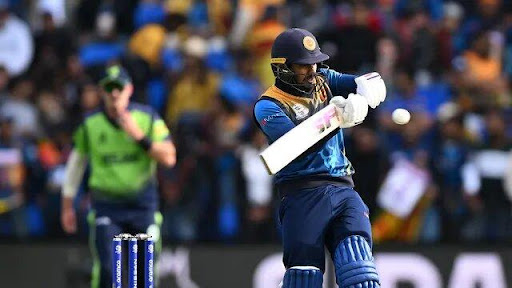 Sri Lanka vs Ireland Preview
Instead of the originally scheduled one Test and two ODIs, Ireland will play two Tests against Sri Lanka in Galle in April. The revised schedule was confirmed by Cricket Ireland (CI) on Monday.
Ireland's first scheduled Test match that is not a one-off will be this one. With one-off Tests against Bangladesh in early April and against England at Lord's in June, they would have more than doubled their Test total by the conclusion of their summer, according to this plan.
They gained Test status in 2017 together with Afghanistan, and since then, they have participated in three matches. These three Tests—against Pakistan at home, Afghanistan in Dehradun, India, and England at Lords in 2019—came after a gap of nearly four years without playing a Test match, and they still haven't achieved their first victory in the format.
The extra Test against Ireland will bring Sri Lanka's total number of Test matches for the year to six. Sri Lankan players have been looking forward to playing more Test cricket.
They had a chance to get to the World Test Championship (WTC) final this June if the 2021–23 WTC cycle went well, up until yesterday. Pakistan needed a victory in Christchurch, where they lost to New Zealand by two wickets in a nail-biting last-ball match, to keep their chances of reaching the championship game alive.
In his remarks during the Christchurch Test, experienced batsman Angelo Mathews said the following: "Everyone's talking about Test cricket dying, but we're not doing any good for Test cricket playing only five Tests a year. Hopefully we'll get more matches this year. Five feels like not enough."
The Irish board had been approached by Sri Lanka Cricket (SLC) with a request to play a second Test, according to Richard Holdsworth, the CI's high-performance director.
"When we were approached by SLC about the possibility of a change to the schedule, our immediate thoughts were around our white-ball priority, given the potential 50-over World Cup qualification later this year still being a tangible outcome."
"Talking through our priorities and their priorities, we agreed to the late change given that the Test series is preceded by six white-ball matches for Ireland in Bangladesh, and followed by three further ODIs [hosting Bangladesh in England] after we return home."
"Exposing our playing group to an extended period in Asian conditions will be beneficial to their development and given the World Cup this year is in India, the more exposure to these conditions, the better – despite it being a different format."
Only the top eight teams in the ODI Super League points standings—Sri Lanka at No. 10 and Ireland at No. 11—qualify for the 2023 World Cup, placing both countries in difficult positions.
Teams who place ninth or lower would compete in a qualifying competition in Zimbabwe in June or July, when two World Cup spots would be up for grabs. While the series was not a part of the Super League, dropping the ODIs in Sri Lanka won't have any impact on their chances.
Ireland squad for the Sri Lanka tour:Andrew Balbirnie (capt), Mark Adair, Curtis Campher, Murray Commins, George Dockrell, Fionn Hand, Graham Hume, Matthew Humphreys, Tom Mayes, Andrew McBrine, James McCollum, PJ Moor, Harry Tector, Lorcan Tucker, Ben White