If Pakistan decides not to participate in the Asia Cup 2023, they could lose USD 3 million – Najam Sethi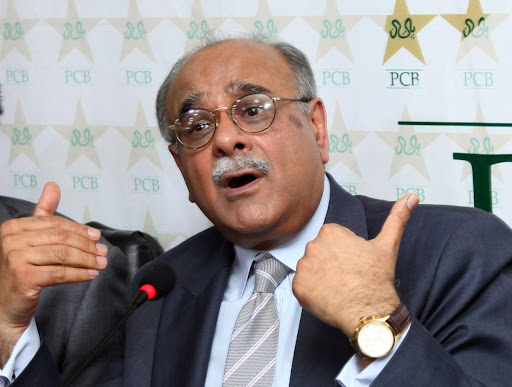 Pakistan will lose $3 million if it skips the 2023 Asia Cup, according to PCB president Najam Sethi
According to Pakistan Cricket Board (PCB) Chairman Najam Sethi, the organization may lose almost USD $3 million in revenue if the nation did not take part in the 2023 Asia Cup.
According to the PCB chairman, the match between India and Pakistan is anticipated to generate 80% of the money that the Asian Cricket Council (ACC) will receive.
The Board of Control for Cricket in India (BCCI) made the announcement that they would not take part in the event if it were held in Pakistan entirely due to security concerns, hence the hosting of the continental championship by Pakistan is not yet set. Notably, the event is scheduled to happen around the start of September.
Later, Sethi agreed with the BCCI's desire for a hybrid format for hosting the Asia Cup, in which India's matches would be played in another country.

He declared that Pakistan would not take part in the event if it lost the right to host it. He added that it was a matter of principle and that Pakistan was willing to bear the financial cost.
The Asia Cup is scheduled to be held in Pakistan in September, but the location of the event is unresolved because India has made it clear that it cannot compete there.
"We have made it very clear that unless the Asia Cup is held on a hybrid model like we have proposed, that is India playing its matches at an offshore venue and Pakistan hosting the remaining games at home we will not accept any other schedule and neither play,"

Sethi said.
In addition, he added that they had asked India to give written proof if their national government was forbidding them from playing in Pakistan.
Sethi continued by saying that security was not an excuse for India to avoid Pakistan. According to him, India shouldn't have any issues playing in Pakistan because countries like Australia, England, and New Zealand had no issues doing so.
"We will not lose our hosting rights. Security is no excuse for them now and we have told them if their government is not giving them clearance to play in Pakistan, show us some written proof of this."
"When all other teams including Australia, England, New Zealand are playing in Pakistan without any issues there should be no security concerns for India to tour Pakistan," he added.
The Asian Cricket Council's revenue, according to PCB chairman, comes from Pakistan and India matches, which he claimed account for 80% of the total. In response to a query, he said that if the ACC approves the hybrid model for the competition, it might also affect the ICC World Cup.
When asked about a potential Pakistani boycott of the World Cup, Najam Sethi responded that the two countries' relationships with the International Cricket Council were unique and that a boycott might have a negative impact on such relationships.