Hathurusinghe compliments Bangladesh Quicks' "professional approach"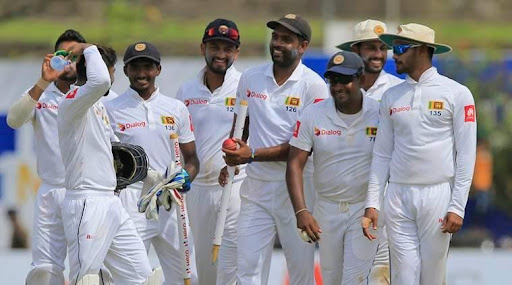 "It was pleasing to see the bowlers not get carried away on the fast, bouncy wicket"
Chandika Hathurusinghe, Bangladesh's head coach, was impressed by the fast bowlers' maturity during their single Test against Afghanistan.
As the host team defeated Afghanistan by 546 runs, the pace trio concluded the game with their best match total. It was a huge victory, especially at the Shere Bangla National Stadium, which is known as Bangladesh's center of excellence for spin.
Hathurusinghe focused on the spin approach at home during his first spell, which led to Test victories over England and Australia. However, it practically makes pace bowling unnecessary. Even after his departure, the domestic team's plan was to highlight spin until gradually, the fast bowlers' improving white-ball performances and the Mount Maunganui Test victory affected the team management.
According to Hathurusinghe, who joined in February of this year, the fast bowlers displayed maturity in their attack strategy against the Afghan hitters. He said that their clever use of the bouncers demonstrated that they were aware of their resistance.
"Previously our strength was spin,"

Hathurusinghe said.
"Now we have options to explore the other way, using the fast bowlers and win matches depending on the opposition. It was pleasing to see them not get carried away on the fast, bouncy wicket." 
"The way they bowled was so good. It was a very professional approach. They didn't use the bouncer for the sake of using it. They bowled mostly on the front foot. Those little things show the maturity of fast bowlers. They have come a long way. I am very pleased."
Depending on the level of the opposition, according to Hathurusinghe, they would bowl quickly or spin at home.
"We will decide the best way that we can win the game. We are blessed with spinners and fast bowlers, which is a really good situation as a coach and for the team. Bangladesh cricket is a healthy place at the moment," he said.
According to Hathurusinghe, the new opening duo of Mahmudul Hasan Joy and Zakir Hasan also left an impression on him. Following Tamim Iqbal's withdrawal due to a back ailment, they were joined together at the last minute. Though each of them was also out early in at least one inning, Zakir and Joy each scored fifty runs.
"I was very impressed actually. I was seeing Zakir bat for the first time. You know that he got injured after that India game. So he had a really good start to his Test career. He is good against pace and spin. Very rarely are openers good against both.
"Joy showed good temperament the way he batted. His record also says that if he gets a start, he goes big. I am also very pleased that Mominul is coming into running as well."
HathurusingHe continued by saying that he is prepared to give Zakir and Joy a longer rope since he thinks they are prepared for the greatest level.
"Definitely those two guys (Joy and Zakir) will get a long run. They have done well. Zakir has played three matches, scoring a hundred and two fifties. Joy has a big hundred and fifty away, and here as well. They can play at this level."
In their last two Test matches, Bangladesh has also scored at a very rapid rate. They batted at 4.58 to score 369 runs against Ireland in April, but at 4.44 and 5.31 in their respective innings in this Afghanistan Test. In particular, their 425 for 5 declared in 80 overs caught the eye of the public. If similar circumstances and possibilities came again, Bangladesh would bat in the same manner, according to Hathurusinghe.
"If the conditions help us, we will definitely do that. That's how we trained. That's how we gave them freedom to score runs. Name of the game is scoring runs. If the condition is difficult we will be smart enough to bat the way the condition allows us to bat.
"In the same way, we must give credit to Shanto. How he batted in that Test two innings. Especially the first two hours, him and Joy, the way they batted, calmed the nerves of everybody in the dressing room," he said.
Hathurusinghe additionally commended the team's preparation and performance, highlighting in particular how successfully Mirpur curator Gamini Silva had been able to alter his approach to pitch preparation.
"I put on social media that it is more than a Test win. What I meant was that the way we prepared for this game, we haven't done before. Everything. We prepared a fast and green wicket. So I thought it was a big win for us, to play on that type of wicket and then come out with flying colors. It is a big mental barrier that we broke."
"Before the game, I felt a lot of people had doubts about the way we will go. So the curator Gamini (Silva) gets credit for preparing that kind of wicket. I think it's more than a Test win. New heroes emerged from the win."