Has David Warner played his last match for Sunrisers Hyderabad?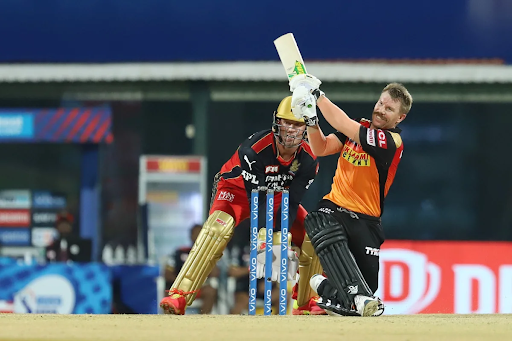 David Warner might have played his last match in IPL for Sunrisers Hyderabad
It is true that there are some players who have been the face of their respective franchises and it has been absolutely impossible to imagine the team without them. The cricket fans in India and around the world were left shocked on Monday night when Sunrisers Hyderabad decided to drop their former captain David Warner for the contest against Rajasthan Royals, bringing in the English opening batsman Jason Roy in his place.
To make the matters even worse, Sunrisers Hyderabad did not even bring David Warner and a few other senior SRH players such as Kedar Jadhav and Shahbaz Ahmed to the cricket ground in Dubai, as they all remained behind in their hotel rooms to cheer for their team on TV.
Warner was the captain of SRH team at the start of IPL 2021 with the first leg being held in India. However, a significant drop in performance for the franchisee so the team management ran out of patience and trust on the aggressive Australian cricketer, who was removed as the captain of the Sunrisers Hyderabad team shortly before the season was postponed indefinitely due to the coronavirus pandemic.
SRH's coach Trevor Bayliss told media after the team recorded a seven wicket win over Rajasthan Royals,
"We can't make the final so have made a decision that we want the young players to experience not just the matches but time at the ground, around the set-up, and for this match we made the decision. He was not the only experienced player we left back at the hotel [Kedar Jadhav and Shahbaz Nadeem were the others],"

Bayliss said.
"We have got to sit down in a day or two and pick a team and pick a squad of 18. That's just the way it is. Dave (David Warner) is obviously watching the game back in the hotel and giving the guys support. It is the same as everyone else. We are all in this together."
It must be remembered that Warner was the captain of Sunrisers Hyderabad team when they won their first ever title in IPL 2016. Warner has also been one of the best batsmen for the SRH team as well as in the overall history of the IPL tournament. It is now being speculated that Warner will be released ahead of the mega auction next year, and he will join some other team.