Greg Barclay revealed ICC set to bring neutral umpires into International cricket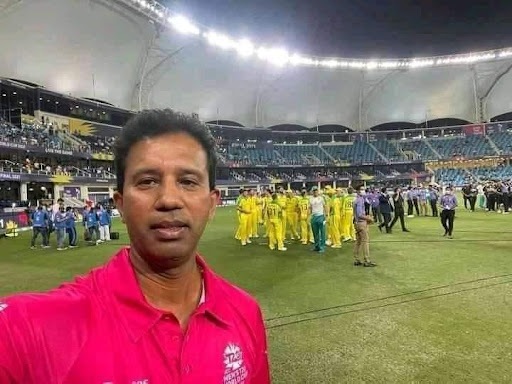 ICC chairman said they are set to bring neutral umpires
The International Cricket Council Chairman Greg Barclay has revealed that the world governing body is set to reintroduce neutral umpires while he further added about the ICC World Test Championship.
Greg Barclay, International Cricket Council Chairman, has revealed that the world governing body is set to reintroduce neutral umpires. The ICC needed to assign home umpires due to the Covid-19 pandemic.
"I think in the COVID days, the home umpires got some exposure to stand for Test umpiring. It split things a bit wider. If you look at the stats, you can see that there was a pretty much thereabout the teams' performances than what we had the neutral umpires,"

Barclay said.
"We are now on the other side of the COVID and we are reintroducing the neutral umpiring arrangements which were decided in the board meeting we had a couple of weeks ago. We will see neutral umpires back up and running again. I can't give you the date due to operational issues but soon."
Barclay also talked about the ICC World Test Championship and feels the tournament has helped the format grow in a bigger way.
"Now we are in the second cycle of ICC Test Championship. The first cycle was very successful. What we did at the ICC is to give more relevance and try to make them good context to maintain and drive to make it more successful,"

he pointed out.
"Every country now has a chance to make it to the Test Championship final. If you look at New Zealand, we did that against the odds. There was luck along the way. Australia's South Africa tour is an example. You will never know what is going to happen. It also ensures all the playing countries have a minimum commitment to all other teams and play Test cricket.
"Test cricket is still a great part of the cricketing landscape. I know that T20 profile-wise stands at the top. Test Championship is a very much part of the strategy of maintaining all the teams get equal opportunity to play.
Barclay recognized that giving facilitating freedoms to the United States of America will help in growing the game.
"We want to grow the game across a number of countries. Hosting games helps the growth of the game within that country. It gives opportunities to fans, players, and partners within the region. West Indies will have the lion's share of the games but I am really pleased that the USA along with a number of other countries will get to host events in the coming cycle,"

he said.
"It is part of the strategy. If we can get the game to spread across the globe, it is great for cricket."