Glenn Pocknall gets 'Shocked and overwhelmed' for becoming New Zealand Head coach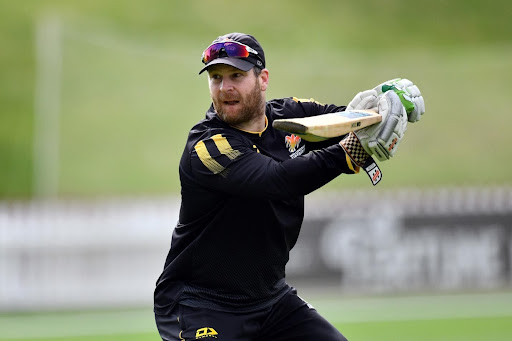 Cricket Wellington/Twitter
Glenn Pocknall has revealed that he was shocked when New Zealand Cricket announced him as New Head Coach for this tour to Bangladesh.
New Zealand Head Coach, Glenn Pocknall came as a surprise when New Zealand Cricket named him to coach for New Zealand's tour of Bangladesh and Pakistan.
"I recalled the story with the players in our first team meeting: I was at the indoor center in Wellington when I got a call and I was pretty shocked and overwhelmed. It was totally out of the blue. I spoke to my partner when I got home. I got excited very quickly,"

Pocknall said.
"As much as I have always wanted to coach the Black Caps, it wasn't something in the front of my mind. I am very proud and privileged to be working here with this great bunch of guys.
"New Zealand Cricket's well-being policy is put in place for both players and coaches. It allows the players in the starting XI and main coaches an opportunity to refresh. Otherwise, they have five or six months on the road which can become mentally draining in the world we are living in, at the moment.
Pocknall said New Zealand is ready for a similar experience although he hopes the surface will be better.
He further added that his side was well prepared and keeping in mind how things turned out when Australia toured. He aimed to do something different to put the bowlers under pressure.
In the recent tour against Australia, Bangladesh defeated Australia 4-1 in the five-match series, and pitches were totally in the favor of spinners and for pacers, they were eager to trim their fingers across the ball.
"I have worked with Jamie (Siddons) for three years. He has good knowledge of the conditions, and likewise for Thilan (Samaraweera). So it is about gathering all that information and simplify it before passing it on to the players. At the end of the day, we still have to prepare for the unexpected. Pitches and conditions can change. These things can change from time to time.
"He [Mustafizur] bowled outstandingly well [versus Australia]. It was pretty special to watch how well he executed his deliveries. I think he is a threat as much as the other Bangladesh players. We have had a good look at him and discussed how we feel we can target him. But it comes down to how we can execute it in the games. Trying to put him under pressure and do something different is the aim against him,"

he added.
Do not miss: Shakib al Hasan's thoughts on NZ series