Ben Foakes blocks out the circumstance once more to fire Surrey's revival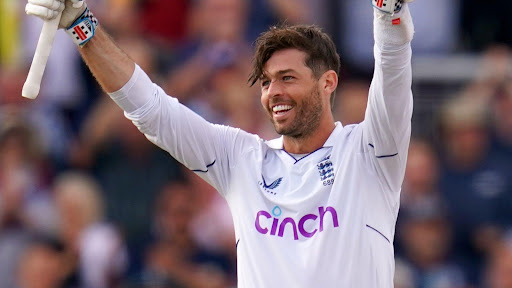 Ben Foakes led the opposition for Surrey
April 2023. In Augusta, azaleas are in bloom and golfers display a level of accuracy that monks in a scriptorium could find admirable. In Kolkata's Eden Gardens, dazzling jerseys launch sixes into the sky as millions watch and wager in this materialistic age.
Aside from that, it seems like football is everywhere. But there is cricket and the opening matches of the County Championship at Emirates Old Trafford and seven other venues, a competition that is all the more cherished and loved by many for being mocked and threatened by a few.
Play had seemed doubtful here on Wednesday evening as the rain poured down and the blossom hung weary on the trees on Washway Road. However, we got underway on time in this match between two title favorites, a feat that only three other matches managed.
However, by the end of a day in which rain had threatened but not materialized, the sun had been out and the floodlights had been on since midday, Surrey's cricketers were unquestionably the happiest after they had recovered from 77 for four to post 340 for seven.
Even though they had done so on a pitch that was so dry and level that it appeared to mock reports of the March monsoons that had prevented both James Anderson and Saqib Mahmood.
The revival of Surrey, on the other hand, was persistent and far from inevitable. Instead, it was the kind of performance that reigning, greedy champions are built of, and it was easy to see it as a bizarre continuation of the teamwork Rory Burns and his players had shown when they received the Championship trophy on this same pitch 190 days earlier.
Cameron Steel will take the spotlight after getting a first-class fifty for the first time since 2018 and completing a century tomorrow morning. He will look to reward his county's confidence by scoring 14 more runs and completing the feat.
However, it was Ben Foakes and Jamie Smith who first put up a fight against Lancashire's seamers. Their 87-run partnership for the fifth wicket was only broken when Smith leg-glanced Tom Bailey to George Bell in the middle of the afternoon session after batting brilliantly for 92 balls and scoring 54 runs.
However, it is only natural that Foakes' innings will generate more discussion. He explained his approach to the "external stuff" earlier this week to reporters, saying, "Nowadays I just ignore it all," which included social media and even this website.
According to this data, Foakes also blocks out the majority of the commotion surrounding England's Test matches when necessary. His 76 today was traditional fare, but it wasn't any worse for it: 230 minutes, 149 balls, and seven boundaries—all about as flashy as a bus stop.
There appeared to be a good chance that Foakes would score a century in the ten overs that followed tea, but after practising self-denial for the majority of the day, he pictured himself being able to draw a short ball from Luke Wood anywhere he pleased on the leg side.
Unfortunately, Colin de Grandhomme's left was where he crushed it, and he watched the New Zealander extend his left paw to make a good hold. Despite being a crucial wicket, it had no impact on the day's direction.
While Sean Abbott supported Steel for the remaining twelve overs and even had the courage to pull Wood's final delivery of the day over the long-leg boundary, Bailey claimed his third wicket when he dismissed Jordan Clark.
And all of this victorious activity for the champions came after a first session in which Surrey was held to 85 for 4 in 27 overs by Keaton Jennings' bowlers during a morning that likewise had virtually nothing to do with the tempo of Test cricket currently being played by Ben Stokes' England team.
Naturally, Stokes would comprehend. The extent to which this game can transcend its setting is always constrained, and an early April Manchester pitch, especially one as dry as this one, imposes its own rules. Sometimes you should seize the moment, and other times you should let it run its course.
Of course, the bowlers also played a role, especially Will Williams, whose nine overs from the James Anderson End included the first county season wicket of Burns, caught behind for a single in the fourth over off a ball he didn't appear to touch, and Ryan Patel, much less contentiously lbw for three.
Between those victories was Ollie Pope's dismissal. Pope had approached all the seamers but was ejected by David Millns for 13 when he attempted to work a straight ball from Tom Bailey on the leg side.
The bowlers had to contend with a jittery, pulling wind throughout the entire day, but de Grandhomme, who has played much of cricket at Wellington and likely considers Manchester's strongest breeze to be little more than a zephyr, probably didn't notice such a climatic quirk.
Since Dom Sibley feathered the catch to George Bell and walked off for a well-made 35, it was perhaps natural that de Grandhomme should win the Battle of the Broad Shouldered when he swatted one away from him.