BCB confident in Tamim Iqbal's comeback for the upcoming T20 World Cup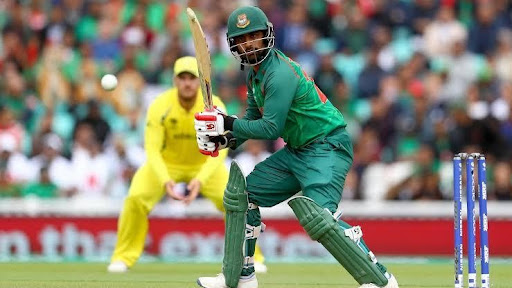 Twitter
Bangladesh Cricket Board (BCB) confirmed the availability of Tamim Iqbal (who is currently in the process of rehabilitation to recover from a knee injury) for the upcoming T20 World Cup in UAE and Oman.
Bangladesh opener, Tamim Iqbal has good chances of coming back to the team after completing his rehabilitation process to get fit for the T20 World Cup which will be held in UAE and Oman in October.
Tamim Iqbal was injured during the home series against Sri Lanka. He also couldn't play a home series of T20I's against Australia.
BCB Chief's physician Debashish Chowdhury has said that Bangladesh is confident of Tamim's participation in the upcoming T20 World Cup as he is recovering well from the injury.
"Tamim is recovering quite well. This injury required rest and rehabilitation. We planned it accordingly and he is responding to it very well,"

said Chowdhury.
"From the next week, he will start the skill session that will begin with some knocking at home and later (he will be) starting the net session. So far, he has completed almost five weeks and he completed the gym sessions without any complaint. When he starts running and participates in the skill session, we can have a clearer picture of his recovery. But the way he is improving, we are confident that he will be available for the T20 WC,"

he added.
Tamim suffered an injury to his right knee during the test series against Sri Lanka. After some improvement, he went on for the tour of Zimbabwe. However, he had to quit the tournament midway after irritation of the injury.
He will also be unavailable for the upcoming T20 series against New Zealand which is starting from September 1. He had last played a T20 match against Zimbabwe in March 2020.
BCB chief selector Minhajul Abedin is very confident regarding Tamim's availability for the T20 World Cup.
"I don't see any doubt. Tamim is one of the best batsmen in the country and there is no question about it. He will play when he is fit and he will be with the team. We are keeping a close eye on his development,"

Abedin revealed.
Tamim had already discussed the issue with Australian Surgeon, David Young, who had suggested a long rest.
Bangladesh squad for the T20 world cup will be announced after the home T20 series against New Zealand. At that time, BCB has predicted the inclusion of Tamim after getting a clear image of his progress.
Do not miss: Shakib al Hasan thoughts on New Zealand series