Ball change had 'a significant bearing' on Oval result, says McDonald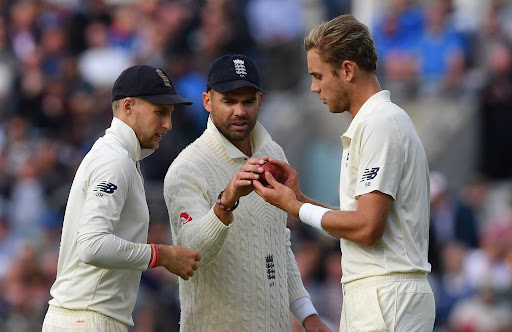 "There's no doubt in some ways [the new ball] changed the shape of the game and the tactics within the game"
The ball change that occurred during Australia's second innings at The Oval continues to be a major talking topic, with Australia head coach Andrew McDonald admitting he had never seen a replacement ball have such an impact on a game.
In the 37th over of Australia's chase, Usman Khawaja was struck on the helmet by a short delivery from Mark Wood, and umpires Kumar Dharmasena and Joel Wilson determined that the ball had sustained enough damage to require replacement.
After play was halted on Sunday due to rain, the ball that was selected appeared to be significantly newer (England had been attempting to make the previous one reverse swing). It also significantly aided the quicks on the final day.
Chris Woakes dismissed Usman Khawaja and David Warner following a first-innings stand of 140 while Marnus Labuschagne was claimed by Wood. However, after a two-hour rain delay, Steven Smith and Travis Head reduced Australia's requirement to 120 with seven wickets in hand before the decisive collapse.
"I've never seen tactics shift so dramatically on the back of a decision," McDonald said. "Went from catcher in front of the wicket to behind the wicket, and there's no doubt in some ways changed the shape of the game and the tactics within the game.
"So I will say that the ball change did have a significant bearing on the tactics, the way that England went about it. But in saying that, I think we still should have been able to navigate that.
"There were two clumps where we lost 3 for 30 and 5 for 50, and that's part of us owning it. The umpires were out there to make a decision and they had a box of balls to choose from, and they made the best decision at that time from what they saw there."
As a result, Australia was forced to accept an Ashes score of 2-2 for the second time in four years, allowing them to keep the urn but falling short of their ultimate goal of a first series victory in England since 2001.
"We didn't quite achieve what we set out to achieve," McDonald admitted. "We clearly wanted to come here and win the Ashes but the cricket we played, the cricket both teams played was fascinating.
"I think the whole series was fascinating. People should be proud of what they've been able to achieve, even if we didn't quite get to where we wanted to in winning the Ashes."
In support of the team's strategy and preparation for a tour that comprised six Test matches total, including the World Test Championship final, which Australia won by defeating India, McDonald expressed confidence.
With Josh Hazlewood being held back for the Ashes, where he played four out of five games and sat out at Headingley, there was some rotation among the quick bowlers. However, captain Pat Cummins participated in all six, and Mitchell Starc, who was named Australia's Player of the Series against England, was present in five.
When England was still far behind at lunch on the second day at Headingley with only three wickets in hand, Australia had a fantastic opportunity to win the series. However, England rallied, triumphed by three wickets in that match, and then dominated at Old Trafford before two days of rain.
Although the Oval Test was closely contested, Australia missed opportunities in the field, and the lack of a sizable first-innings advantage was another chance lost.
"We felt as though we were as fresh as what we could be,"

McDonald said.
"The mental and physical toll of this tour, before we got here, is what we were in for. And to have guys still running in and still hitting top speed late in the series I think was a true reflection we got that side of it right. And I wouldn't say that we dropped off.
"The Manchester [Test], we owned that result but Leeds and [The Oval] I think everyone was in the game and both teams had their chances, and we had a really good look at winning this series.
"And that's probably the part when we sit back and reflect, once we let it all settle down and go back through it, there were definitely some opportunities for us to win. And I think England can equally say the same. As it settles, two-all seems about right, and I think everyone's said that."