Australia captain Pat Cummins sets sights on World Test Championship final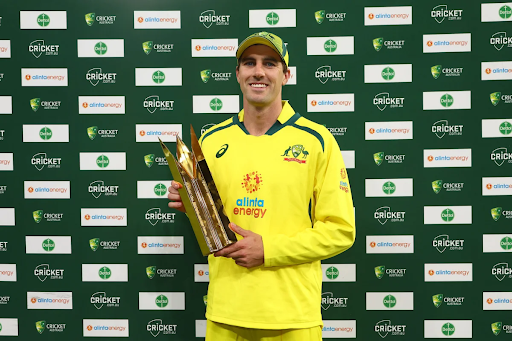 Australia captain Pat Cummins and his band of men have an exciting and challenging period of long-form cricket lined up ahead
Australia captain Pat Cummins has said there is no chance his side will want to miss the berth in the final of the World Test Championship, after they had to go through the agony last time when they could not qualify owing to the fact that they were docked points for slow over-rate.
Australia are in the top of the pile for now but heading into a big season of Test cricket, wherein they are slated to play against the West Indies and South Africa at home followed by away tours to India for the Border-Gavaskar Trophy and then the Ashes in England, they not only have a chance to make it big but also write their names in the history books.
There are 15 very important Test matches lined up for Australia and the country, which ones ruled the roost across formats at the start of this century and in the end of the last, there is a feeling that this group of special players such as Pat Cummins himself, Steve Smith, Marnus Labuschagne and a few others have a golden opportunity to make history.
"I think it is such an exciting opportunity for our group, to play four of the biggest series you are ever going to play as an Aussie Test cricketer within six or seven months, that is a once a career opportunity," Australia captain Pat Cummins said before their first Test against the West Indies got underway.
"That's all ahead of us, that's exciting. Obviously, a home summer is always big, with a World Test Championship, that's something big to play for. We get a few wins here it pretty much guarantees our spot in London. We have all come here fresh. We know it's a big block of cricket and we are excited for it."
"In the next six or seven months we have got 15 Test matches, hopefully, there won't be any turnover before that but of course, it is coming. To be honest it is the most stable team I have played in ever. You could probably have picked the side 12 months ago. I feel like we are in a good spot," Pat Cummins added.
Australia are at the top spot in the ICC World Test Championship (WTC) points table with 6 wins, 3 draws and 1 loss in 10 matches so far giving them 70 percent of the points. The coming 6-8 months really do present an opportunity to some of their ageing players such as David Warner, who has hinted about giving up playing the conventional format in order to prolong his white-ball career.
On the second spot are South Africa followed by Sri Lanka at the third spot and India, who also have plenty of Test cricket lined up in favourable conditions at home and in Bangladesh (2 Tests), are at the fourth position.
The dynamics for teams to qualify for the final of the ICC World Test Championship are quite open for now, which means that a few as low as Pakistan at the fifth position with 51.85 percentage of their points giving them a chance to qualify for the final to be played in England in mid 2023.