After long delay, Asia Cup 2023 to be played in hybrid model, dates announced by ACC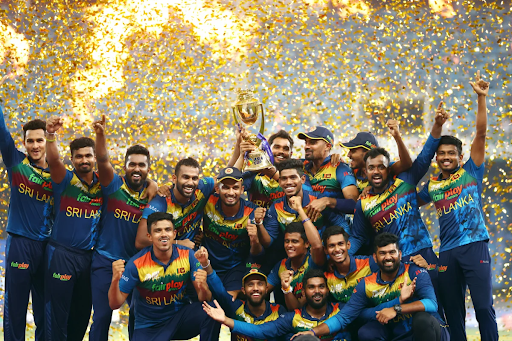 Sri Lanka won the Asia Cup 2022 competition which was held in T20 format. The Asia Cup 2023 competition will be played in 50-overs format
The Asian Cricket Council (ACC) have finally announced dates for a hybrid model for the Asia Cup 2023 competition which will be held in Pakistan and Sri Lanka as reported earlier in the media. The competition this year will start on August 31 and run until September 17.
While four matches will be held in Pakistan, the rest of the tournament will be held in Sri Lanka as the Indian cricket team has refused to travel to Pakistan citing security issues but resulted in a lot of delay in the announcement of the tournament.
Given that there is a 50 over World Cup scheduled for later part of the year 2023, the Asia Cup 2023 will also be held in 50 over format and not T20 format as it was organised last year in the United Arab Emirates with Sri Lanka emerging as the winners of the competition.
The Asian Cricket Council announced in a release,
"We are delighted to announce that the Asia Cup 2023 will be held from 31st August to 17th September 2023 and will see the elite teams from India, Pakistan, Sri Lanka, Bangladesh, Afghanistan, and Nepal, compete in a total of 13 exciting ODI matches."
"The tournament will be hosted in a hybrid model with four matches being held in Pakistan, and the remaining nine matches being played in Sri Lanka.
The 2023 Edition will feature two groups, with two teams from each group qualifying for the Super Four stage. The top two teams from the Super Four stage will then face off in the final," the release added.
"We look forward to welcoming fans from around the world to witness this celebration of cricket at its finest," the ACC said in their release.
While the AC is yet to announce the schedule for Asia Cup 2023, it is at least clear that the competition will be held this year after it looked like the governing body will have to scrap it this year as there was no solution arrived at by its member boards.
It all began with the secretary of the Board of Control for Cricket in India (BCCI) and the boss of the ACC, Jay Shah, declaring in a tweet several months ago that the competition will not be held in Pakistan as slated earlier, and it will be organised elsewhere since India will not be able to visit Pakistan.
It is a fact that India and Pakistan do not engage in bilateral cricket any more room to the political tensions between the two countries. While they have met several times on the field during ICC and ACC competitions, they have absolutely no bilateral discussions or have any near future plans to play.