LeBron isn't a GOAT, Bayless claims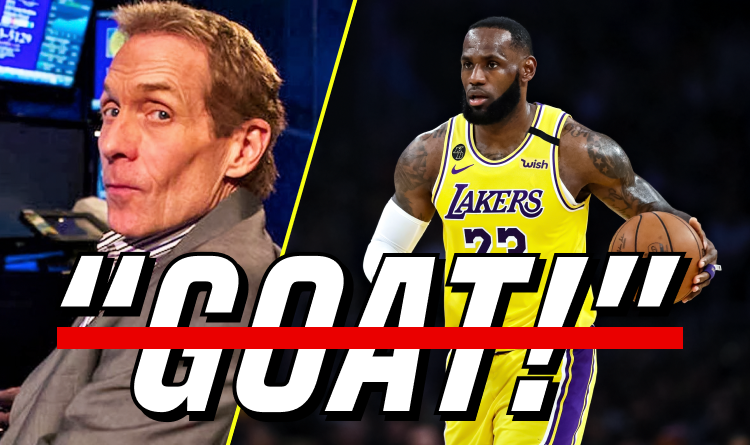 LeBron James(23) of the Los Angeles Lakers
Skip Bayless, who is believed to be LeBron's main critic, is making new scandalous statements about the Lakers' superstar player. James is doing his best to lead the team to the NBA Championship for the second year in a row, but Bayless is still trying to prove that "The King" cannot call himself the GOAT.
LeBron may become the 2021 NBA MVP
Since it is very difficult to decide who is the best basketball player, the GOAT(Greatest of All Time) debate is becoming more and more popular among NBA fans and experts. There are a lot of great and incredibly talented athletes, but there is a big difference between being a superstar and being the GOAT. LeBron James and Michael Jordan are both legendary NBA players, and it is almost impossible to decide who is the best player in NBA history. There are old-school fans who think that 'The King' is not even close to MJ, but young fans believe that LeBron James is better than Michael Jordan and other superstar players.
The GOAT debate is not expected to end very soon, but Skip Bayless, who is famous for criticizing every LeBron's action, has some new arguments to announce. According to Skip's Twitter publication, 'The King' can't call himself the GOAT because of his lousy free-throw shooting:
"Kawhi Leonard is making 91% of his free throws(78-86). LeBron is making 71% of his (85-120), up from 69% last yr and 67% the yr before. How can you call yourself the GOAT when you're such a lousy FT shooter??? Think of the thousands of points he has cost his team over 18 yrs."
LeBron James is still one of the best NBA players ever, and Skip Bayless is just trying to criticize the Lakers' star. Even though he is a 36-year-old NBA veteran, LeBron is getting better every year. Do not forget that James helps his team to win game after game. That is why he may get the MVP award this year and is believed to be as good as legendary Michael Jordan.