Cirkunov vs Spann: Prediction & Preview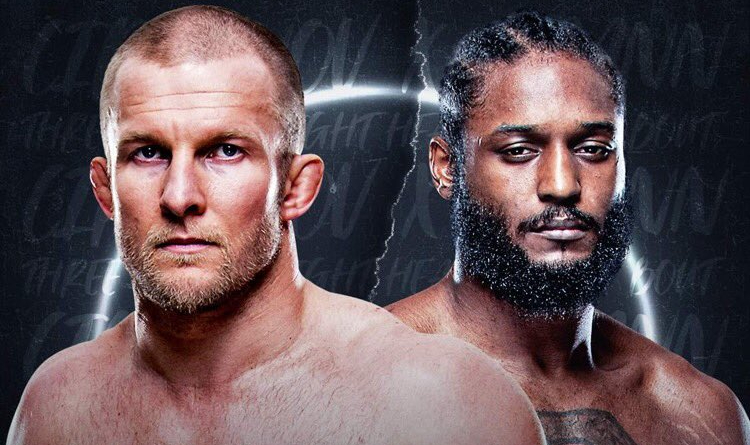 Cirkunov to take on Spann
Light heavyweights Misha Cirkunov and Ryan Spann are set to fight in the UFC Vegas 21 co-main event on March 13. Who has a better chance to secure victory?
Misha Cirkunov stats
Cirkunov began his MMA career in 2010 and amassed a record of 15-5. He captured the HKFC title in 2015, defended it and transitioned to the UFC. Misha won the first 4 clashes in the promotion but lost 2 bouts in a row in 2017 and dropped out of a championship race. However, he cut off a losing streak in 2018 by beating Patrick Cummins. In 2019, Cirkunov submitted Jimmy Crute and took 11th place at light heavyweight.
Ryan Spann stats
Spann has been competing in MMA as a pro since 2013. His record stands at 18-6. The Potato Man won his first gold in 2014 by defeating Randy McCarty in a clash for the Hero FC belt. In 2018, he earned the LFA title on the third attempt. Then Ryan beat Emiliano Sordi at Dana White's Contender Series 10 and struck a deal with the UFC. Span won 4 consecutive clashes in the promotion but cut off a winning streak last year by dropping a KO to Johnny Walker. Nevertheless, Ryan is currently ranked 13th at light heavyweight.
Cirkunov vs Spann stats
Misha lands 29% more blows per minute and takes 6% fewer strikes.
Cirkunov outnumbers Ryan's takedowns almost 4 to 1. Besides, Spann makes submission attempts 37% less frequently and has a poorer defence.
Cirkunov vs Spann preview
Misha went in for karate, while Ryan coached in striking martial arts only during MMA training. Spann has good boxing skills, but he lags behind in terms of accuracy and defensive abilities. Cirkunov employs a wider range of shots – there is a variety of kicks in his arsenal curtsy of karate background. Ryan, on the contrary, focuses on punches and rarely throws kicks.
Cirkunov is a high-level grappler. He earned a black belt in BJJ and came first in ADCC North American Championship in 2010. Spann, on the other hand, has no regalia in combat sports, and he has never participated in grappling tournaments. Consequently, there is a huge gap between the athletes' expertise in wrestling. Ryan finishes 47% fewer attempts to bring the fight to the canvas and denies 15% fewer takedowns. Misha is very dangerous on the ground as well, because he tries to submit his rivals more often.
Given Misha's advantage on all key stats, he is poised to win the bout. Spann suffered 66% of losses before the final bell, while Cirkunov has a high finish rate – 87%. Misha has scored 53% of victories by submission; thus, he will likely make Ryan tap. Cirkunov's average fight time is 4:09. Furthermore, his last 6 clashes ended in the first round. In view of these factors, Misha will probably defeat Spann in the opening heat.
The most probable fight results
Misha Cirkunov to win by submission (23/10);
Total rounds under 1.5 (7/10).
Disclaimer: Fight analysis is not a betting tip or a gambling advice of any sort. Our experts determine the most likely outcome of a sporting event based on statistics and personal views. Therefore, the actual result of a competition may differ from the predicted.