Top 5 possible destinations for Kylian Mbappe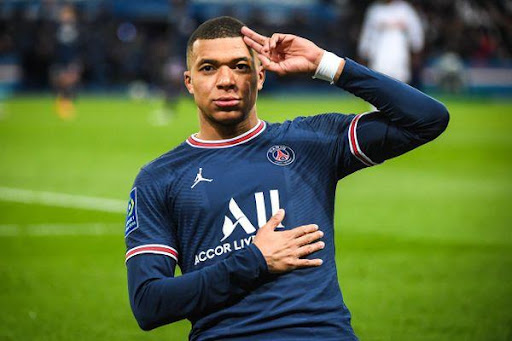 Mbappe is set to be a free agent this summer
Kylian Mbappe has entered the last two months of his contract at Paris Saint-Germain and is thus expected to leave the club for free this summer. The French club as per reports have given up on keeping the forward and expect the player to announce a move to another football club imminently.
There are still some details to be sorted out between Mbappe's attorney and his next club, however, it is certain that the Ligue 1 champions have lost the player to fellow European rivals.
PSG was confident of Mbappe staying as recently as last week and they tried everything they could to convince the 23-year-old to remain with the club after five years at the Parc des Princes.
They offered Mbappe a huge new deal, promised him a better squad for next season, and offered him the captain's armband and 100% of his own image rights. However, Mbappe is convinced that he wants a fresh challenge and here we list out possible destinations for Kylian Mbappe where the striker will land next summer.
#1 Real Madrid
Real Madrid is the strong favorites to sign Mbappe and the player himself has made it crystal clear that they are his favoured destination. It is a club that Mbappe grew up supporting and he has made no secret of his desire to play for the Spanish giants.
Real Madrid hasn't made a 'galactico' signing in years and bringing in Kylian Mbappe would be a great way to return to an old habit. Real Madrid has an ageing core and particularly their forwards, Karim Benzema and Eden Hazard are not getting any younger.
Real Madrid did not conduct much business last summer and with the ex-Monaco man being free this summer, Santiago Bernabeu is Kylian Mbappe's most likely destination.
#2 Manchester City
Manchester City certainly has the financial pulling power to secure Mbappe. If he were to go to City, it would be a slap in the face to PSG's Qatari owners, given the rivalry between their country and the UAE, who own the Premier League giants.
If the Frenchman arrives at Manchester, City will boast world football's best two forwards in their line-up given Erling Haaland also joined the Citizens last week. An already dangerous Manchester City side would then become unstoppable if they can add Kylian Mbappe to their lineup.
A player of Mbappe's class should also relish the challenge of playing England as it would bring out another side to his gameplay and hopefully help him reach another level in the future.
#3 Liverpool
Liverpool is one of the sides that have been linked with the Paris Saint-Germain ace. The Frenchman has also been vocal about his admiration for Liverpool's style of play and he is a fan of the Reds' manager Jurgen Klopp.
Liverpool is one of the finest football teams in Europe and is in contention to become the first English side to win quadruple. Their forward line consisting of Mohamed Salah, Luis Diaz, Diogo Jota, Roberto Firmino, and Sadio Mane is already one of the best 'attacking units' on the continent.
Adding Mbappe to the mix would turn Liverpool into an absolute juggernaut. However, it remains to be seen whether Klopp will agree to a deal for Mbappe given how he himself has talked a lot about not wanting Liverpool to change the current players.
#4 Newcastle United
Newcastle would be hoping to sign Mbappe this transfer window
Premier League and the World's richest club, Newcastle United can literally buy any player they want after their 300-million takeover by the Saudi consortium a few months back.
With the club looking at wholesale changes in the coming years, they need a star signing as well to back up their plans and a free signing of Mbappe would be the best way to go about it. It will also serve as a huge statement of intent to the other clubs around the world and help their brand value increase all across Europe.
The new owners are ready to splash the cash and sign one of the best young forwards of current football. However, it has to be seen whether Mbappe would join a club that won't be in the Champions League in the upcoming season.
#5 Barcelona
Barcelona is still on the lookout to replace Lionel Messi who had to leave the club last summer under unavoidable circumstances. And with the club still trying to fill a giant void, Mbappe would be a perfect fit for the Blaugrana.
The Catalans are in disarray right now and are not a very tempting proposition for any player who is walking into the best period of his career. However, if at all Barcelona are to have any chance of finding someone who can produce similar numbers and have as big of an impact on the club as Messi has had, they won't find individuals better than Mbappe.
And although Barcelona's financial condition is quite bad, given the reopening of the stadium for tourists and fans along with the new sponsorship deal for Camp Nou, Barca could make one big signing to keep their fans happy.