Sunil Chhetri: Indian Football Squad Now A Force To Be Consider With In Asia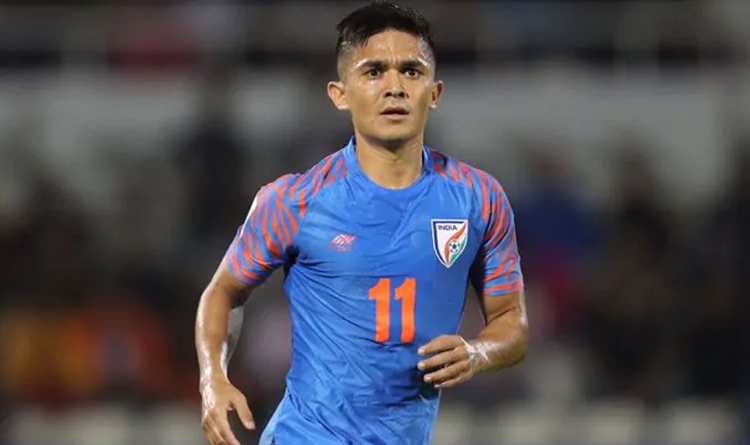 india.com
Sunil Chetri believes that they have improved and evolved tremendously well and are now considered a big competition in Asia. However, this only seems like the beginning as the team looks forward to working hard and making the rest of the trip easier.
Due to the pandemic, the world of sports has been affected a lot and is now shut down. People worldwide are waiting for the resumption of their respective sports activities. However, organizing or starting an event according to the new official guidelines and parameters can be seen as a tall order.
The good news is that Indian football took off and hosted the Hero I League playoffs. Sunil Chetri explained that everything is new in Indian football now. There are many modern mandatory methodologies, including GPS, morning sessions, and video analytics. Fans have shown interest as stadium appearances have increased, and viewership has increased as well. There is a lot of fans chat and love on social media these days.
The clubs have also adopted new technologies. The players have also become more serious about how to deal with themselves. They are much more careful about what to eat and how to train during the offseason. For a while, all of these aspects were not taken seriously.
Indian football has been steered in the right direction with the help of a newly introduced scientific diet, strength, and condition. The players' fitness level has increased due to the presence of Coach Luka Radman, who brings tremendous experience to the side.
Last year we qualified for the AFC Asian Cup after an eight-year niche and beat Thailand in our first game. Later, we kept Qatar, one of the top five teams in Asia, in Doha's stalemate.
Earlier no one trusted India's national football team. But we played the most matches to qualify for the Asian Cup.
Today we are a difficult team to face. We are not child's play but a force to be reckoned with in Asia. However, this is only the beginning, and we have to take an extended path, which is harder and steeper.