Real Madrid's aged stars will renew their contracts and stay at the club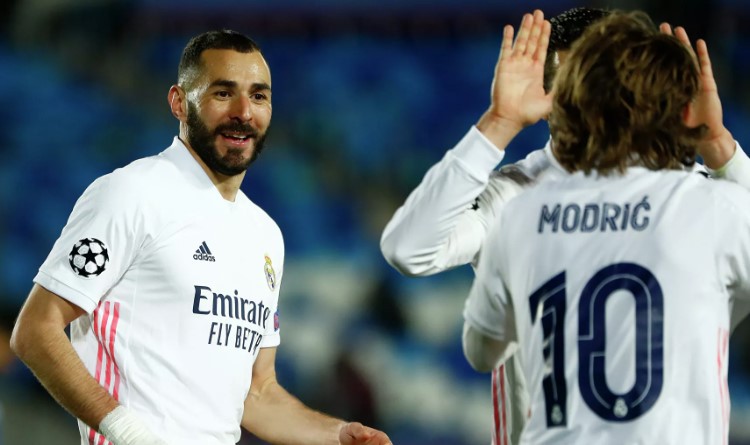 Benzema and Modrić have been playing together for almost 10 years
Real Madrid are reportedly close to extending forward Karim Benzema's contract. His current deal ends next year and the club want him to stay. Midfielder Luka Modrić will also spend another season in Madrid.
The 33-year-old has been offered a one-year extension on his current deal, with the player now expected to stay at the Spanish club until the summer of 2023. He joined the club in 2009. Benzema has scored 19 goals in 26 La Liga games this season.
"My door is open if the president wants to renew my contract,"

the player said after the match against Atalanta.
The agreement is believed to be signed before the end of the current season, as there is a very good relationship between the Los Blancos and the Frenchman. The club's management dealt with Karim's contract in advance to avoid the player entering the final year of his contract, as happened with Luka Modric, Sergio Ramos and Lucas Vazquez.
Don`t miss out 💥: Benzema could face up to 5 years in prison for alleged blackmailing Valbuena.
Earlier, it was also reported that Real Madrid had agreed to extend the contract with midfielder Luka Modric.
The sides have agreed on a contract extension until the summer of 2022. The 35-year-old has agreed to a pay cut offered by the club.
Modric noted before the game against Liverpool:
"My renewal is going well, but I can't say more. I feel very happy here and I hope to stay here next year, but I can't say more about that."
The Croatian spent nine seasons at Real Madrid. He played 383 games for the club during that time, scoring 26 goals and assisting 61 times. With Madrid, Modrić won the Champions League four times and became Spanish champion twice. The player won the Ballon d'Or in 2018.
Real Madrid, by offering a one-year extension, remain true to their policy of only taking things year by year for players over the age of 30.
The Spanish club reached the Champions League semi-finals after quietly beating reigning English Premier League champions Liverpool.