Napoli vs Juventus. Prediction and Preview. Probable Lineups, Team News, Stats and more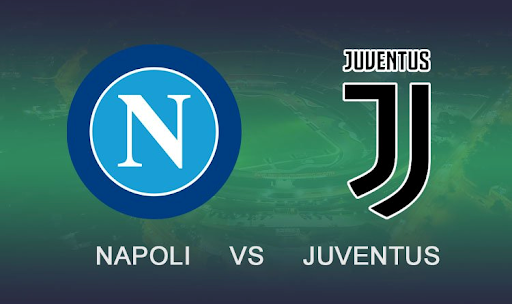 SSC Napoli will host Juventus FC in the Serie A 18th-tour match at Diego Armando Maradona Stadium. The fixture will take place on Saturday, January 14, beginning at 01:15 IST.

What can we expect this Saturday night? Parimatch News will tell you everything you need to know ahead of the upcoming match.
Don`t miss out 👉: Bengaluru vs Odisha: Preview and Prediction
Napoli News & Current Form:
On January 4, Napoli's winning streak came to an end when charges of Spalletti lost away to Inter Milan FC (0-1). It wasn't bad luck – the Azzurri simply played worse and offered nothing to the hosts. Although, according to the statistics, The Parthenopeans took more shots (9:6) and hit more shots on target (2:1). But they didn't score, while the opponents did.
Thus, Napoli still hold the lead in Serie A, seven points ahead of second-placed Juventus.
It seems that the defeat infuriated Napoli, and they came out energized against Sampdoria FC. The worst team in the league (8 goals scored and 30 conceded) seemed to be expecting a demolition, but it turned out modestly – the Blues scored only two goals (2-0). However, they scored almost four xG goals and hit the bar eight times. So, there can be no doubts about Napoli's attacking strength.
The Neapolitans have a good starting position. If you take out the defeat in the game with Inter, the hosts have won 12 meetings since September – the best figure in Serie A. At home, Napoli have not lost at home this season.
Napoli have the second-best defence in Serie A and the best offence. In 12 out of 17 matches, the team scored at least two goals against opponents of different levels. At the same time now the most useful player is not in the best shape – Khvicha Kvaratskhelia. The Georgian forward scored 11 points on goal + passes, but has not scored since late October.
A back injury knocked the player off his rhythm, but he is still a solid base player. It's time to come to his senses, as the efforts of Victor Osimhen alone are no longer enough. Spalletti now has no difficulties with the selection of players, all the stars are back in the ranks. Therefore, the leader can confidently play from a position of strength.
Juventus News & Current Form:
Juventus are also feeling good: despite the negative background surrounding the club (there are suspicions of financial fraud), the players have pulled themselves together and are pleasing the fans. Allegri's team have won five official matches in a row. Moreover, in these meetings, not a single goal has been conceded And if we talk about Serie A, Juventus' winning streak is even longer – they have not lost since October 8. Nobody has scored against them in Italy for the same period.
True, in the last two games the only thing that makes the fans happy is the result. Juventus beat US Cremonese in succession, scoring through the efforts of Arkadiusz Milik, and Udinese FC (both 1-0), but they were very hard wins. With the victory over Udinese, Juventus extended its winning streak to eight matches and managed to climb to second place in the overall standings, playing great defense. Many times Juventus could have conceded on their own, with goals being forced out in a very strenuous manner. Napoli are on the horizon, and that's bad news for a team that has given up on offense.
Maximiliano Allegri is not in the least bit envious at the moment. He goes to Naples with an almost completely dismantled defense and losses in every line. Rookie Bremer, captain Leonardo Bonucci and Mattia De Sciglio all have injuries. Paul Pogba has been recovering for a long time, top scorer Dusan Vlahovic too, and Angel Di Maria is not ready.
Most of Juventus' victories are still won in class, but the team is progressing. Because of the progress, the goals for the season are changing. The rivalry for the UEFA Champions League now could well turn into a fight for the league title. The visitors have nowhere else to retreat and they can't squeeze the maximum out of this season.
Friday's match at the Maradona Stadium could be the last match of the Andrea Agnelli era, given that Juventus' new board of directors will meet next week on January 18.
The team is not planning a big investment in January during the transfer window, given that the 2021-2022 losses amounted to about 230 million euros.
The new board of directors consists of technical people who will deal with the financial chaos that Juventus finds itself in and deal with litigation related to the activities of the club.
Nevertheless, Saturday's victory in Naples could convince the new directors to make some investments in January to strengthen the team in the second part of the season.
Juventus is looking for new right and central defenders as well as a central midfielder, but will need to sell one player to fund a new contract and, according to the report, the club will heed an offer for Weston McKenney in the winter transfer window.
Massimiliano Allegri said last week that he is happy with the current team and there is no point in new contracts if they do not improve the quality of the team.
Don`t miss out 👉: ATK Mohun Bagan vs Bengaluru: Preview and Prediction
Napoli form guide: W-W-W-W-L-W
Juventus form guide: W-W-W-W-W-W
Napoli vs Juventus Head-To-Head Record:
January 20, 2021: Juventus 2-0 Napoli (PS5 Super Cup);
February 13, 2021: Napoli 1-0 Juventus (Serie A);
April 7, 2021: Juventus 2-1 Napoli (Serie A);
September 11, 2021: Napoli 2-1 Juventus (Serie A);
January 6, 2022: Juventus 1-1 Napoli (Serie A).
Napoli vs Juventus Predicted XI:
Napoli possible starting lineup (4-3-3): Meret; Di Lorenzo, Kim Min-jae, Rrahmani, Olivera; Zambo Anguissa, Lobotka, Zielinski; Politano, Osimhen, Kvaratskhelia.
Juventus possible starting lineup (3-5-1-1): Szczesny; Danilo, Rugani, Gatti; McKennie, Rabiot, Locatelli, Miretti, Kostic; Di Maria, Milik.
Statistical preview of the match Napoli vs Juventus:
Napoli's First XI average age is 27.4 yrs.
Juventus' First XI average age is 29.3 yrs.
The total value of Napoli's squad – $539 mln, while Juventus' – $466mln.
Napoli are unbeaten in 5 of their last 7 matches against this opponent.
Napoli are unbeaten in their last 9 games at home.
Napoli have not lost in 20 of the last 21 Serie A games.
Napoli have conceded in 7 of the last 8 Serie A games against Juventus.
Juventus are unbeaten in their last 5 games.
Napoli are conceding an average of 1.80 goals per game in its last 5 games.
Napoli are scoring in their last 3 games against this foe.
Napoli are scoring an average of 1.60 goals per game in their last 5 games.
Juventus have scored less than 1.5 goals in each of their last 10 Serie A away games.
Juventus have scored in their last 10 games.
Juventus have not conceded in each of their last 8 Serie A games.
Juventus are scoring an average of 1.20 goals per game in their last 5 games.
What has been said before the match:
Juventus head coach Massimiliano Allegri shared his expectations for the game against Napoli:
"The team feels good, we've been working for three days and we're in pretty good shape."
"There's a rule in soccer: what you do during a match means nothing the next day. We need to behave with restraint and work hard. We still have a lot to improve in order to reach our goal of qualifying for the UEFA Champions League."
"It will be a good game, a glorious night of soccer in a packed stadium. But this match will not be decisive. And it's more important for Napoli than for us."
"We are facing the best team in the league, the table shows that. Napoli is the main contender to win the championship, with 44 points and only one defeat. This is a technical, well-prepared team. Luciano Spalletti is the best coach and teacher, which is what we see. I have great respect for him."
"I am also a coach, but it was by chance, I had to do something else. Luciano, on the other hand, is very, very good, he's the best when it comes to teaching soccer."
Napoli head coach Luciano Spalletti reacted to Juventus coach Massimiliano Allegri's flattering words about him:
"I understand that Allegri is comfortable playing from a position of second choice, but in an always packed champions Juventus it's impossible. It is impossible to give up the role of favorite, because the weighty investment they make only pays off by fighting for the scudetto and winning the Champions League. It's useless to put on a hat or a false beard to disguise yourself – obviously, some fourth place won't satisfy Juventus."
"Who is better, me or Allegri? I don't know. I think he's better, because his achievements show it. I really admire his regalia."
Napoli vs Juventus Prediction:
This game will not only be the highlight of Matchday 18, but also of the whole of the second part of the season in Italy. The teams are both in great form and have a strong potential to win the Scudetto.
The Neapolitans are the best-scoring side in Serie A (39 goals). The Turin boys, in turn, have been playing strictly defensively this season, especially in top matches. Thus, Juventus have conceded the fewest goals in the premier Italian championship – only 7 goals in 17 games – and they do not intend to make their record any worse. The pragmatic Juve are perfectly fine with a nil-nil result away to the league leaders. Or, they could try to extend their winning streak (8 straight victories with a combined score of 14-0) by catching ultra-attacking Parthenopeans on the counters. Possibly, given the closeness in the table, Spalletti also keeps in mind the option of a draw – the price of loss in case of a mistake will mean the depletion of a comfortable lead.
Don't miss out 👉: Bartholomew Ogbeche's late penalty rescues a point for Hyderabad against Chennaiyin
Parimatch News staff prediction:
We say: Napoli will not lose and the match total will be less than 3.5 – Yes.