Manolo Marquez oversaw Hyderabad FC pre-season training in Goa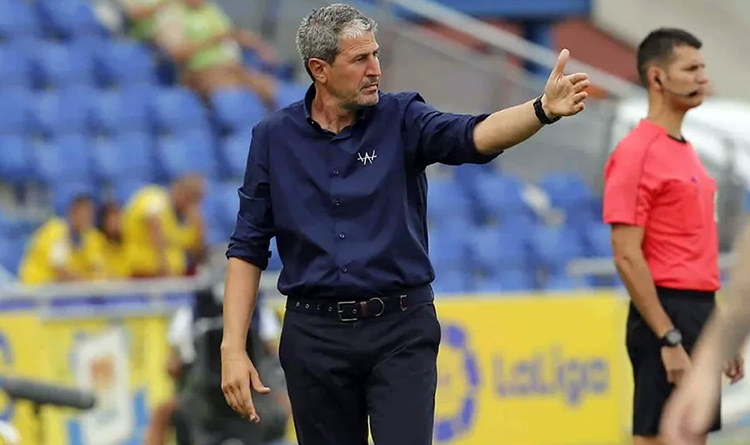 On Tuesday, Hyderabad FC head coach conducted the first pre-season training session. The Spaniard conducted the session with his fellow overseas coaching staff. They all came to the field after completing the essential quarantine period procedures.
The foreign players joined the head coach for their first training session.
Season seven of the Indian Super League (ISL) is around the corner, and the clubs are busy compiling thier teams and training. Hyderabad FC started their pre-season training at their training ground in Guirim, Goa. The head coach Manolo expressed that it felt good returning to training after a long time.
Talking about the session and the staff, he said they were away from their passion for a long time, and they discussed the same with the staff before starting the training session. He also remarked that everyone who loves football would enjoy going back on the field.
Along with staff, the foreign players Joel Chianese, Joao Victor, Odei Onaindia, Lluis Sastre, Fran Sandaza, and Aridane Santana joined the coach for their first session. Manolo believes that foreign players are very important for the team, and he is pleased with the response he got from the players in the first session. He is happy with the foreigner and local players' attitude and feels the player are happy as they all were training together, Manolo concluded.
Assistant coach Xavi Gurri and the technical director Thangboi Singto assisted Manolo. The training staff has added some new appointments, the Strength and Conditioning Coach Jose Carlos Barroso and Marc Gamon, the Goalkeeping Coach, joined the training staff. The new appointments were also involved in the first pre-season training session.
Hyderabad FC started their On-field training for the upcoming Indian Super League season 2020-21, set to begin in November.