Chennaiyin signs Kyrgystan forward Mirlan Murzaev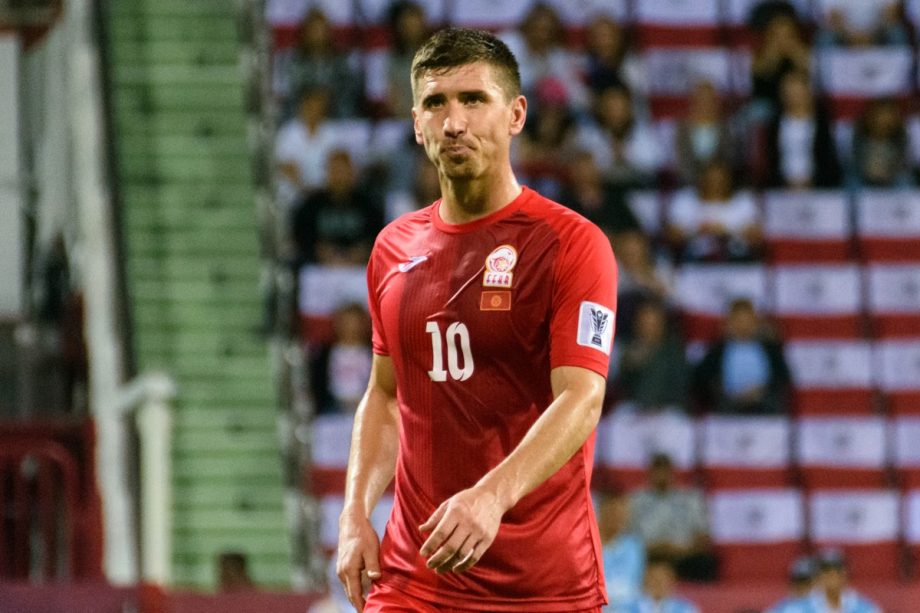 Mirlan Murzaev in action
Two-time ISL champion Chennaiyin has signed Kyrgystan forward Mirlan Murzaev on a one-year contract until the end of the 2021-22 Indian Super League season.
After signing for the Marina Machans, Murzaev said
"I'm just very very happy to join Chennaiyin FC. I can't wait for the training, and season to start. I look forward to representing all the fans from Tamil Nadu."
Chennaiyin owner Vita Dani talked up their latest signing and his goalscoring record for Kyrgystan ahead of a crucial ISL season.
She said,
"As a leading scorer of his national team and with 100-plus career goals, the signing of Mirlan gives us a significant attacking boost and solidity in the front. We are pleased to welcome the first-ever player from Kyrgyzstan to Chennaiyin FC and the ISL."
Murzaev has spent most of his footballing career in Kyrgystan and Turkey, the 31-year old winger also had brief spells in Israel, Russia, and Cyprus before deciding to put pen to paper at Chennaiyin.
Murzaev has 115 goals for Dordoi Bishkek and has spent seven seasons with the club in five different spells winning the league 4 times with the club. He is also a bit shy under 50 goals in the Turkish football league having played for five different clubs in the country.
The winger is the record top-scorer for Kyrgystan having scored 29 goals in 48 appearances for the White Falcons.
The dribbling and shooting abilities of the winger are well known across Kyrgystan and he is known to be a smart player in terms of passing, crossing, and carrying the ball into the final third. The 31-year old will become the first player from his nation to play in the ISL.
The new Marina Machans manager Bozidar Bandovic didn't say a lot about the new signing but said enough to create a buzz among the fans of the club.
The Montenegrin head coach said,
"My thoughts on signing Mirlan are very simple. Two words in fact. Quality. Personality."