Brazilian Football Legend Ronaldinho Tests Covid-19 Positive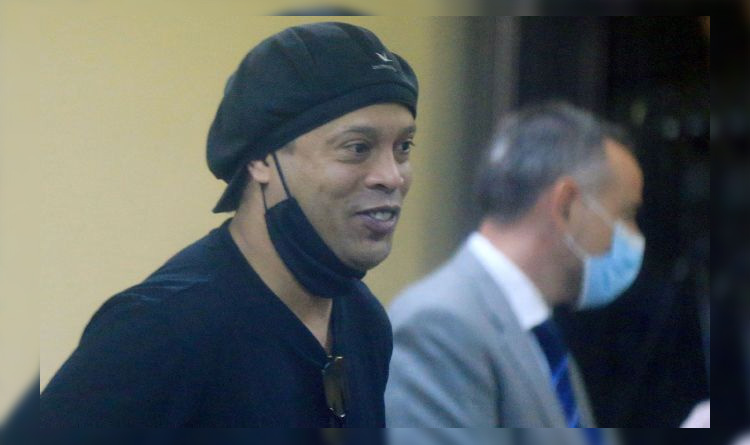 rediff.com
Brazilian former professional footballer Ronaldinho Gaúcho said he has got Corona Positive on Sunday. However, he revealed that there are no such signs earlier.
40-year-old AC Milan Midfielder Ronaldinho Gaúcho tested COVID-29 positive. He received World Cup and Champions League in his career. As per the reports, Ronaldinho will stay in isolation in Belo Horizonte Hotel, Brazil. It's the last chapter for the renowned footballer after being imprisoned in Paraguay after entering Brazil with a fake passport.
Barcelona Striker Ronaldinho Said that He is Doing Fine Now
On Sunday, the two-time FIFA World Player of the year posted one video on Instagram to inform his followers and fans about his current situation. He said he is doing fine now and would stay in the hotel till his condition improves.
He said:
"It was a hard blow, and I never thought that I would go through such a challenging situation. Throughout my life, I have desired to reach the highest professional level and bring happiness to people with my play."
Ronaldinho, who has more than 52.5 million followers on Instagram, got a lot of support from them. They wished the iconic footballer a fast recovery from the novel pandemic. He was being forced to quarantine several weeks after being considered free man.
Earlier Ronaldinho Arrested for False Documents
In August, Ronaldinho came back to Brazil after more than five months in Paraguay over the fake passport scandal. He, along with his brother Roberto Assis spent near about one month there.
During that time, an ex-Brazilian football player took part in a Futsal tournament. The prize of which is a 16kg suckling pig.
A 40-year-old Ronaldinho Gaúcho retired from Football in 2018. The Brazilian player became one of the most iconic figures in the history of football over the course of 14 years. He was a part of the Brazil team that got the 2002 World Cup. According to the reports, Brazil has more than 156,000 deaths from the deadly Coronavirus.