PUBG Mobile 3rd Anniversary Party: All the DJs to Perform at the Event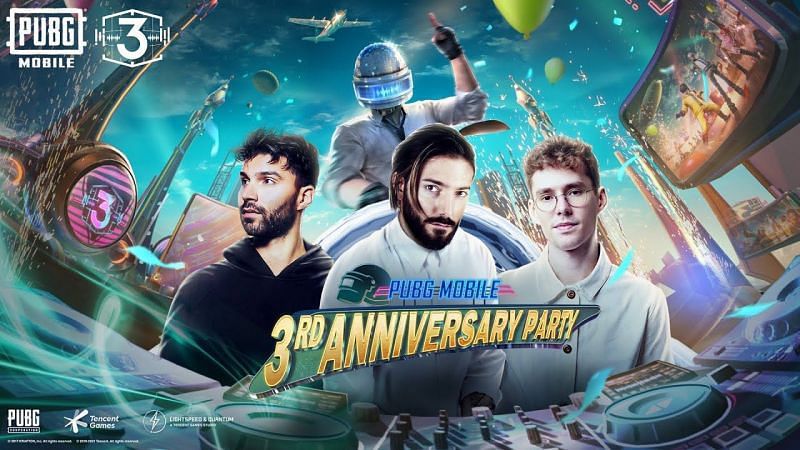 It's been 3 years! PUBG Mobile is one of the biggest names in the global mobile gaming echo-system. After its inception in March 2019, the popular battle royale title from Tencent has completed 3 years in the growing market today. And they are going to celebrate it in style! The PUBG Mobile 3rd Anniversary party is here, and it will entertain the fans with performances from some (three) of the most famous DJs from all around the world.
There is no doubt how much PUBG Mobile has evolved in the last three years in the global mobile eSports industry. The cut-throat strategy game' celebrations today will see three of the most renowned DJs right now, namely Alesso, Lost Frequencies, and R3hab.
Each of the three DJs performing at the event will be debuting a new single at the live party. Alesso was candid enough to tease a tidbit of his new single "Going Dumb" on his official Twitter account. The eccentric DJ composed the single which also features Stray Kids, the Korean boy band, and also CORSAK, the popular Chinese singer. The Asian vibe is fully in place.
Alesso is, by far, the biggest name on the list of DJs. He has quite a few super-hit songs including "Under Control" and "Heroes".
The next in line is the popular American band Lost Frequencies, who'll also perform their latest single at the event. As we all know, Lost Frequencies have extremely famous songs like "Reality" and "Are You With Me".
This anniversary party can be accessed through the latest version of the PUBG Mobile app. Download it right now to watch the party.
Last, but not least, R3hab will also be featuring as the third DJ at the PUBG Mobile event. R3hab was the last one to be announced. He completes a fully charged and rocking lineup for the special event. R3hab is a Moroccan-Dutch DJ, and has some of the most popular DJ tracks of the recent past, including the likes of "Lullaby" and "All Around The World". He will also be hosting a real-time DJ set at the enormous event.
The PUBG Mobile 3rd anniversary party is will begin today at 11 am UTC in-game and 1 pm UTC on the official YouTube channel of PUBG Mobile.