We faced similar situations in the past and have always overcome them – Ramiz Raja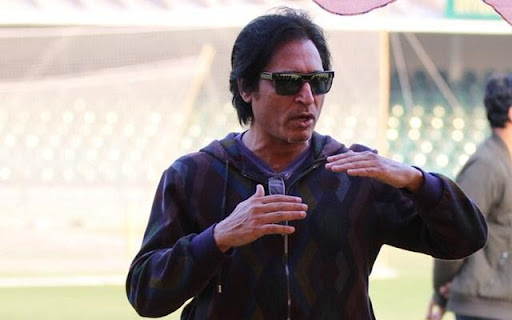 Courtesy CricTracker.com
Ramiz Raja said that New Zealand's abrupt decision of abandoning the tour created an unfortunate scenario and he impulses his players to release their anger by performing well in the T20 World Cup.
New Zealand's unexpected decision to pull out of their cricket tour of Pakistan has created "an unfortunate scenario" but the green team knows how to overcome such a crisis, the chairman of the Pakistan Cricket Board, Ramiz Raja said on Saturday.
New Zealand pulled out of the tour just before the toss of the Opening match in Rawalpindi citing a government security alert, while the England tour is also in doubt for their men's and women's team visit to Pakistan next month after the Black Caps decision for not playing in Pakistan.
The tour was due to start with the first of three One-Day International in Rawalpindi but Black Caps did not travel to the stadium.
"It's an unfortunate scenario,"

Raja, who took over as Pakistan Cricket Board (PCB) chairman on Monday, said in a video posted on the board's Twitter handle. 
"But we've faced similar situations in the past and have always overcome them. We've tremendous resilience… it's a setback to staging international cricket in Pakistan but we'll overcome this crisis too." 
Some Pakistani players took it to Twitter to release their frustration at New Zealand's one-sided decision but Ramiz Raja advised them to remain calm.
"My message to the team is — vent your anger and frustration through your performance on the field. England security team is rechecking the overall situation for their limited over a tour to Pakistan while Australia visit in February-March next year, also seems suspicious. A cricket Australia representative said the organization was observing the situation and would talk with the relevant authorities once more information becomes known". 
"If you become the best team in the world, others will queue up here to play you in Pakistan." 
"There is no need to get disappointed. Everyone will want to play against you, so I want us to learn a lesson from it and move forward while being strong. I understand that this situation has put a lot of pressure on both Pakistan's international cricket and cricket at home. But we will do whatever we can and you will get good news and results in the future,"

Ramiz added. 
"If we are not coming out of it quickly, even then we have so much resilience, confidence, and courage to create a world-class side while playing at the domestic level,"

he said. 
"There's a lot of pressure created on Pakistan cricket and especially Pakistan cricket at home,"

he said. 
"…this is a blow to the efforts the PCB, the government, and the security agencies had been making to fully restore international cricket in Pakistan,"

said PCB official.
Also, give a read to: Former Pakistan coach reacts on New Zealand matter