The England all-rounder, Ben Stokes reveals his success recipe, says he always tries to progress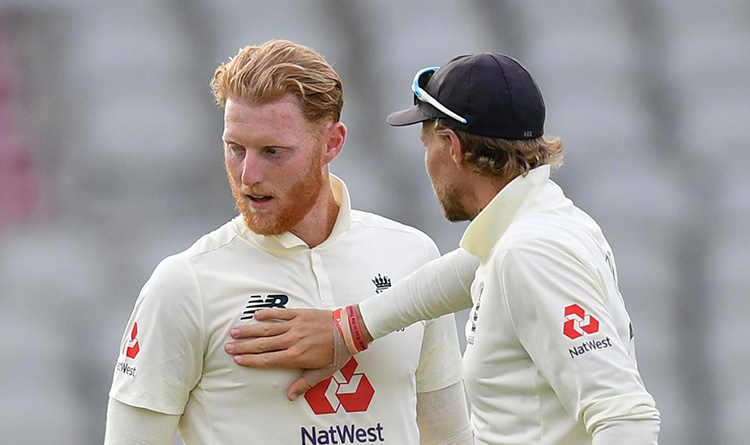 standard.co.uk
The top-class all-rounder has been in-action in the past 3-4 years. He has scored 7000 plus runs and took more than 270 wickets across all the formats.
Ben Stokes talks about his success
There is no doubt in the class of Ben Stokes whether he bats or shows the magic with his ball. Everyone in the business adores him for what he is. He has faced a lot of ups and downs in his career but the life-changing moment started, when he was bowling the final over against Carlos Braithwaite in the final of T20 World Cup 2016. Braithwaite his 4 consecutive sixes to stokes and helped his team in winning the second World T20 title.
This moment changed Ben Stokes life forever. He has improvised himself in such a beautiful manner that now he answers all his opponents with his bat and ball. The 29-year-old all-rounder has already scored 7000 plus runs and took more than 270 wickets in all the formats. He has listed himself in the good-books of Ian Botham and Andrew Flintoff.
Talking in an interview, Stokes revealed how he transformed himself in the past couple years:
"Experience. The more you play, the more you learn about yourself. You can understand different things and different situations. Constantly, I have never been happy with where I am as a player"
He further added:
"I am always trying to evolve. I am still trying to work on my strengths and that's how I score runs and take wickets. You don't forget that. But also doing away with my weaknesses which makes me more consistent as a player."
He proved his worth whether it was a final of Cricket World Cup 2019 or the calculated hundred of Ashes in front of the Leed's crowd. He said that big players are tested in big matches in front of a huge audience. He also admitted that big occasion plays on every mind no matter how much he tries to shut down the outside noises.
He was asked by the reporter that how does he manage to calm his nerves in big matches. He replied: "System of the game."
"It begins around with people picking the game up (hype). That's not to say we don't get nervous or feel anxious about the occasion. It's normal.
"It's all about embracing the situation and dealing with it in the right way without being overcome by it. At the end of the day, it's a game of cricket whether it's an Ashes Test or World Cup final," he knew that the answer is simple than actually doing it.
He also included IPL in his discussion. He explained that platforms such as IPL help a lot in understanding what a real occasion means.
"IPL is an amazing learning curve and you get to play alongside and against some of the best players in the world. You get to pick their brains," said the England all-rounder.
"…you get to play in front of sold-out houses and get exposed to that kind of an atmosphere. Just getting used to every ball in IPL is an occasion and the energy that they bring is a big thing," he continued.
"Once you get used to it, you get comfortable with a high-pressure environment."
He was asked a question that he had not hit a single six while facing more than 100 deliveries, which he did against Mumbai Indians in a recent game. He didn't look pleased with the tone of the question.
"It's a pretty pointless stat to be written about," he replied in anguish as he hit a marvellous hundred while chasing against MI in the last game.
He also discussed, how he improved his game with the help of his fellow mates such as Joe Root, James Anderson and Stuart Broad.
"It helps massively to improve as an all-rounder when you are bowling against someone like Rooty (Joe Root) or batting against two greatest England fast bowlers (Broad and Anderson) is test in itself.
"They are going to test you in every aspect of the game and when you have a bat or ball in your hand, it's an amazing challenge you have for 20 minutes or half an hour at the nets."