The double World Cup champions, according to Adil Rashid, are "the best England squad ever"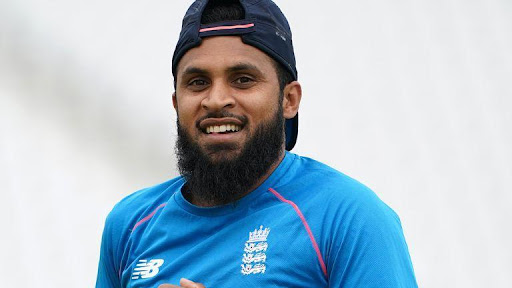 Adil Rashid: The best England team ever won two World Cups
Although the focus is beginning to shift to England's 50-over championship defense in India this winter, Adil Rashid asserts that the double World Cup-winning white-ball side still has more history to make. He calls them "the best England squad that's ever been," but they haven't finished yet.
Adil Rashid, 35, is one of the key players on a team that was assembled after England's humiliation at the 2015 World Cup in Australia, where they were knocked out in the group stage of the tournament. Since then, England has advanced to three finals and two semifinals in five further ICC international competitions, including notable triumphs in the 2019 50-over World Cup and most recently, the T20 version in 2022.
Speaking at a gathering in Tottenham before this year's Hundred competition, Rashid, who has been dealing with a back injury and hasn't played since a two-match IPL stint for Sunrisers Hyderabad in April, insisted he was getting close to full fitness once more and was prepared to resume his playing career with his sights set on the prize.
"I came back from the IPL with a bit of an injury, so I took that month off during the T20 Blast to get fully fit, and hopefully now I'm good to go,"

Rashid said at the launch of the KP Snacks community cricket pitches initiative in Broadwater Farm.
"It's not just myself. I'm sure everybody going there, the whole squad will be ready and raring to go," he added. "As defending champions, we'll definitely go there with that mindset. It'd be very exciting times, but it will not be an easy challenge, especially in India in their backyard, where they are very strong.
"We'll definitely have to be our best as a unit, as a squad, but it's something that we know we can achieve if we put our mind to it, and it's something we'll definitely be looking forward to."
The 2016 World Cup campaign in India saw England's white-ball fortunes take a significant turn for the better when, under Eoin Morgan's leadership, the team advanced to the World T20 final against West Indies in Kolkata before losing to Carlos Brathwaite's volley of four sixes in Ben Stokes' final over.
"It's something that, as a youngster, you dream of playing World Cups for your country, and winning,"

Rashid said.
"For a lot of us, that's become reality as well, so that's a moment you cherish with your team-mates, with your squad, your family members, your wife, your kids, your mum and dad … so that's something that I'm sure we'll all keep very close to us.
"And we also know that there's more to come as well,"

he added.
"We also believe that this is not the end of it. We have that mindset of, yes, let's go beyond. Yes, we've created some kind of history, but we definitely want to push further on. Defending it and winning it again, that's the mentality."
Rashid emphasized that because their history has already been established, the glory of this England squad will not be judged by their performance in India this winter.
"It already has, I reckon, has it not?" he said. "I mean, two World Cup wins, back to back, holding both. In terms of World Cup squads, from 2015 to this day, I don't know if any England team has ever been any better in terms of winning series, in terms of going from No. 7 or 8 in the world, to No. 1.
"So as a squad, from 2015 until now, that era, I think we've definitely got the best England squad that's ever been."
With the so-called "Bazball" period being characterized by an aggressive approach with bat and ball and a concentration on fun, many of the principles that the white-ball side gained from 2015 and on have now trickled into England's Test squad.
These were the factors that led Moeen Ali, a longtime friend and teammate of Rashid's in England, to be encouraged to answer the call for this summer's Ashes despite having played his final Test match in September 2021.
Despite the fact that many were surprised by Moeen's choice, Rashid claimed he was unsurprised by it, particularly in light of their discussion on the advantages and disadvantages of a recall.
"Me and him, we talked over the phone, just having a chitchat, just that thing of 'what do you reckon?',"

Rashid said.
"You can imagine it, because Mo is a world-class cricketer, in that format and in all formats as well. He's done it in the past, and when Leachy [Jack Leach] got injured, they wanted to have somebody who's experienced, who's been there before, who's done it. For them to ring Mo, it wasn't much of a massive surprise from my side.
"Obviously the way they've been playing for the past year now, with that positive new brand of cricket with people going out there play with freedom, it's very similar to the white-ball set-up. The skills are now very similar, that's been shown over the past year, and the opposition has had to find a different way of countering that, which has been a real positive and a real good thing."