Temba Bavuma – In the last two weeks I've been taking things easy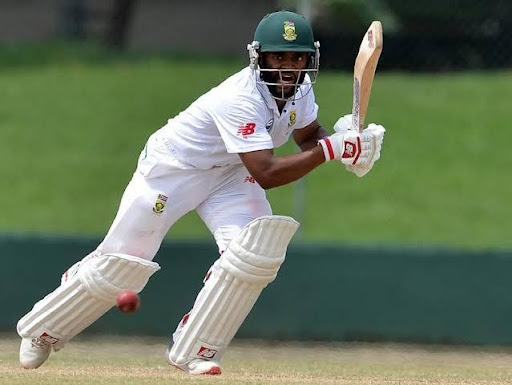 Temba Bavuma says if the team wants to go in a different direction with a different leader I'm happy to step away
Temba Bavuma will remain the Ptoteas white-ball captain until somebody lets him know he isn't while the last sight of Temba Bavuma as skipper was in the fallout of his team's horrendous loss to the Netherlands on November 6.
South African cricketer Temba Bavuma will remain the national white-ball captain until somebody lets him know he isn't and with another training system set up, he acknowledges that is plausible.
South Africans' last sight of Temba Bavuma as skipper was in the fallout of his team's horrendous loss to the Netherlands in Adelaide on November 6, which dumped them out of the running for the T20 World Cup semi-finals.
"In the last two weeks I've been taking it easy," Bavuma said on Thursday in Bloemfontein, where he will lead South Africa on Friday in the first of three World Cup Super League (WCSL) matches against England.
"I've had the opportunity to be with family and deal with issues. It's been relaxing."
Bavuma should wake up from his idyll. England should be beaten at least once if South Africa is to qualify directly for the World Cup in India in October and November.
The South Africans have won just five of their 16 WCSL games and should earn three more triumphs from their remaining five matches to be sure of not having to go to a qualifying tournament in Zimbabwe in June and July.
Since that dark day in Adelaide, Shukri Conrad and Rob Walter have replaced Mark Boucher as red-ball and white-ball coaches and the success of the SA20 has demonstrated South Africans are still cricket fans.
Bavuma was not picked in the SA20 player auction, perhaps because his base price of USD 50,000 was excessively high for an expert batter who has a T20 strike rate of 123.21. In the open market, the fact that he is South Africa's skipper counts for nothing.
A large number of his countryman, Bavuma has had his nose squeezed against the window of the thundering achievement the SA20 has become. The mega event has been honored with great weather, bumper crowds, excellent cricket, and no lack of good time for all included.
It should appear to be peculiar for someone so central to the game in South Africa to be frozen out of the best thing to end up cricketing in many years.
"I guess it seems unusual,"

Bavuma said.
"It's happened that way, and there's nothing I can do about it. As unusual as it is, people have to go on. I'm one of those people who move on with things. Whatever happens, whatever comes your way, I'll always try to keep a smile on my face irrespective of what's happening."
South Africa has had a typical record under Bavuma, winning half of their 14 ODIs and 15 of their 25 T20Is. But the defeat by the Dutch was, all around, their worst performance in living memory. It incited legitimate and quick inquiries of whether he was reexamining his position as captain.
"It was quite an emotional time,"

Bavuma said.
"I thought it was unfair to be asked that question right after walking off the field after a loss. Conversations were had with the relevant people. I'm still in it. I've said to the guys if they would still like me to be the guy to lead I'm happy to do it.
"I've never made it about me. It's always been about the team. Whenever the team hasn't performed well I've tried to shield the guys. When the team has done well, I don't think you've ever heard me say it was about me. If the team wants to go in a different direction with a different leader I'm happy to step away."
Walter, who is ready to get back from New Zealand in time to take over the team next month, and has shared Conrad to finish the work in the interim, will pursue that choice.
"He'll have his vision and he'll need somebody to drive that vision,"

Bavuma said.
"At the moment the coach has entrusted me with that role. I'll continue doing my best. Fortunately, I've got a bunch of guys who support me. It's business as usual."