Tamim Iqbal withdraws his participation from the T20 World Cup 2021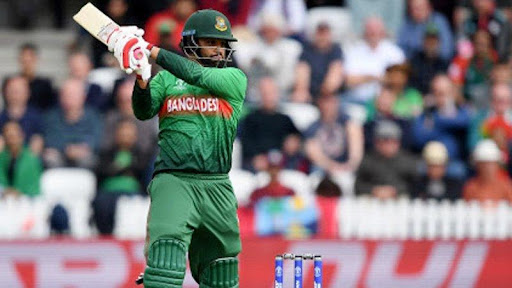 TOI Sports/Twitter
Tamim Iqbal has withdrawn himself from the upcoming T20 World Cup following a knee injury during the Test series against Sri Lanka earlier this year.
Bangladesh opener, Tamim Iqbal has withdrawn his participation from the upcoming T20 World Cup in the UAE and Oman starting on October 17, following a knee injury.
"As I did not play in the last 15 to 20 T20 matches, and whoever replaced me, I don't think it would be fair on them if I take their place,"

the southpaw said through a video message on Facebook.
Tamim had suffered a knee injury during the Test series against Sri Lanka in April. Due to his injury, he did not feature in the T20 series against Zimbabwe as well and the home series against Australia.
He has also been ruled out of the Bangladesh squad for the five-match T20 series against New Zealand.
Tamim informed Bangladesh Cricket Board President, Nazmul Hasan and Chief Selector, Minhajul Abedin about his decision that he might not be available for the upcoming T20 World Cup in October.
In a video message on social media, he explained that he would not be available for his country's World Cup battle which will begin in UAE in October.
"I just called board president Papon Bhai (Nazmul Hasan) and chief selector Nanno Bhai (Minhajul Abedin) a few minutes back and said that I don't think I should be playing in the World Cup and I am not available for it. I have taken that decision and I will stick to it. I am not retiring. It is just that I am not available for this World Cup,"

Tamim said.
"I think game-plan is one of the biggest reasons because I am not playing this format for a long time and second… (knee) injury, but I don't think that is a big problem because I feel I will be okay before the World Cup,"

he added.
Tamim has been one of the most experienced and run-scorers in the history of Bangladesh cricket. He has featured in 64 Tests, 2019 ODIs, and 78 T20Is for the Bangladesh Cricket team.
Also Read: New Zealand tactics for Bangladesh series