Sunil Gavaskar impressed with Pandya's leadership skills in the IPL 2022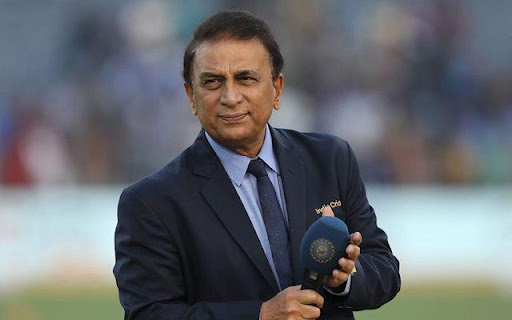 Gavaskar gives a big compliment to Hardik Pandya
Gujarat Titans became the first team to reach the ongoing Indian Premier League playoffs in their debut edition while Pandya has impressed many Indian players with his leadership skills and his side is on the top of the points table.
Gujarat Titans defeat the Sunrisers Hyderabad and became the first team to reach the Indian Premier League playoffs in their debut season. Hardik Pandya has especially impressed many current and former Indian players with his leadership skills.
Gujarat Titans are on the top of the points table in the ongoing Indian Premier League 2022, former India skipper Sunil Gavaskar said that Pandya reminds him of Rohit Sharma when he was first made captain of the Mumbai Indians, adding that the added responsibility of leadership has transformed the all-rounder into a much-improved batter.
"What I see with Hardik is exactly what happened to Rohit Sharma when he first got the captaincy of Mumbai Indians midway through the season (in IPL 2013). Suddenly (we saw) Rohit Sharma from playing those lovely cameos of the 40s, 50s, and 60s, now staying right till the end and taking responsibility. His shot selections became much better (with his captaincy). Similarly, you can see that happening with Hardik, his shot selection is terrific,"

Gavaskar said on Star Sports.
"Of course, he's an outstanding fielder, and (that was the case with) Rohit Sharma, he was a brilliant fielder in the covers and close-in as well (in those days). So, Pandya is showing those qualities too and that's why Gujarat Titans are doing so well,"

he added.
The skipper Hardik Pandya has been key to the franchise's consistent performance in the season, the 28-year-old has scored 305 runs in the mega event and currently stands at the fourth position among the top run-getters.
Pandya has been batting at number 4 for the Gujarat Titans and in their match against Kolkata Knight Riders, the skipper promoted he further up the order at 3. He played an outstanding innings 67 off 49 deliveries and continues to make a strong case for himself for a return to the Indian team.
Former Indian spinner Harbhajan Singh also praised Pandya for his consistent performance in the IPL so far and suggested that team India can utilize him at 3 or 4 and assign finishing duties to a different player.
"Hardik has a great technique. He can be a proper batsman. But we hadn't seen him in this role until now. He usually used to come down the order and smash big hits. Now, he had the opportunity to come to bat with 17-18 overs remaining in the innings, and he has looked like a top-class batsman. I don't want to compare him to anybody but overall, he has been better than many other great batters at the moment,"

Harbhajan told Sportskeeda.