Stuart Binny announces retirement from all forms of cricket across all the formats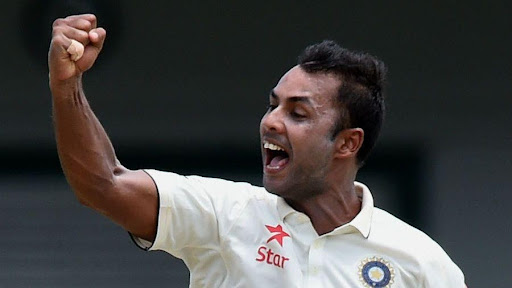 Twitter
On Monday, Stuart Binny the son of former Indian player Roger Binny has announced his retirement from domestic as well as International cricket from all the formats.
Indian all-rounder, Stuart Binny announced his retirement from first-class and International cricket. He was a medium pace all-rounder and was a hard-hitting batsman in the middle order.
Binny represented India in 6 tests, 14 ODIs, and 3 T20Is, last appearance in international cricket in 2016. His bowling figures of 6 for 4 against Bangladesh will go down as the most memorable bowling spells in Indian history.
He had surpassed the record of his countryman Anil Kumble, who had also taken a 6 wicket haul against the West Indies. Binny had played his last Test and ODI match in 2015 while his last T20 appearance is in 2016.
"It has given me tremendous joy and pride to have represented my country at the highest international level,"

Binny said in a statement on Monday (August 30).
"I'm grateful to the coaches who encouraged me, to the selectors who put their faith in me. To the friends who shared my cricketing journey with overwhelming pride, to the colleagues who put their hearts out on the battlefield with me. To my captains who entrusted me. None of this would have been possible had it not been for my family, I stepped out on the field every day thinking about them."
From his home state of Karnataka, Stuart had played 95 first-class matches, scoring 4796 runs with the 11 centuries and 22 half-centuries at an average of 34.3. In his Test debut against England in 2014, his heroic 78 runs on the final day helped India save the match.
The son of former Indian all-rounder, Roger Binny, Stuart participate in 100 lists A games and 150 T20s, including 95 IPL games for IPL franchises Rajasthan Royals, Mumbai Indians, and Royal Challengers Bangalore.
Binny thanked the BCCI, his teammates, fellow coaches for the role they played in his growth as a cricketer.
"I would like to acknowledge the huge role that BCCI has played in my journey. Their support and faith over the years have been invaluable. My cricketing journey would not even have started had it not been for Karnataka and their support. It has been an honor to captain and wins trophies with my state. I would also like to thank the IPL teams who have enriched my career."
A level 2 coach with the National Cricket Academy, Binny has now shifted focus to cricket coaching.
Also give a read to: Virat Kohli's mindset for next game