Short-run call: Umpiring Error in KXIP vs. DC thriller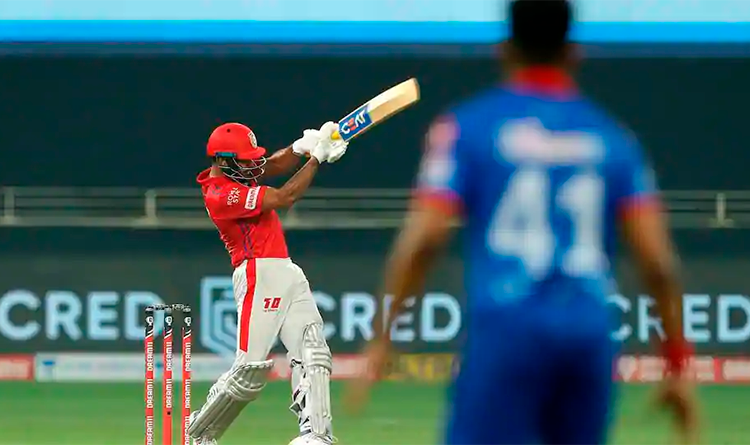 Image credit: hindustantimes.com
The Indian Premier League (IPL) 2020 started with a bang, and the tournament brought its second game being played on September 20. Cricket fans witnessed a thrilling, high-voltage match between Kings XI Punjab and Delhi Capitals that went down to a Super Over, with the latter winning the game.
But, the match ended up into a controversy, questioning the call by the on-field umpire Nitin Menon or a one-run short against Chris Jordan in the 19th over of the Punjab innings.
Mayank Agarwal tapped a ball from Kagiso Rabada from the mid-on for a two-run. After the batsmen completed their two runs, Menon deemed it as a short run on Jordan's end. However, TV replays later confirmed that Jordan had turned for a second only after putting the bath inside the crease for the first run.
Though the match ended in a tie, Kings XI Punjab still needed one run to win, forcing the game into a Super Over that the team lost.
Now, cricket fans and even crickets around the world have taken the matter to social media, questioning the umpiring standards and errors affecting the game.
Former India opener Virender Sehwag took it to Twitter, expressing his disappointment over the umpiring error:
The Kings XI Punjab management has lodged an appeal to the referee of the match, Javagal Srinath. The team's CEO, Satish Menon, says:
The erroneous "short run" call cost us the game, there is no room for such errors in a world-class game like IPL.
Menon, the team, cricket players, and fans now expect that the umpiring standards will be reviewed in order to avoid any human errors.
As per the IPL and ICC rules, on-field umpires can seek assistance from the third umpire in case of possible dismissal or unclear decisions. That's why the on-field umpire could not seek the input from the third umpire in the case of Chris Jordan.