Shami backs Ishant Sharma over his fitness raising questions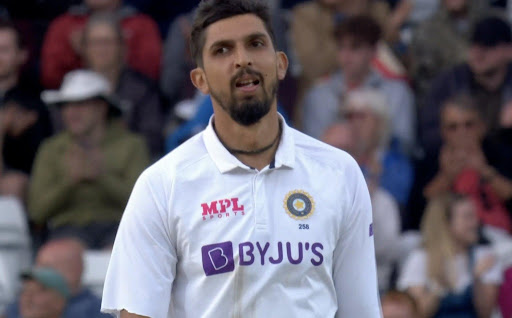 Twitter
Indian fast bowler, Mohammad Shami has emphasized all the worries about the fitness of his teammate, Ishant Sharma, and gave a clear signal on his fitness.
Indian right-arm pacer, Mohammad Shami has come to the defense of his teammate, Ishant Sharma, who talks about his fitness in the ongoing third test against England at Headingley.
England skipper, Joe Root guided from the front after hitting his 3rd consecutive hundred of the series while Dawid Malan, Rory Burns, and Haseeb Hameed scored the fifties to power England to 432. England finished the second day by gaining a lead of 345 runs at Headingley.
Ishant Sharma was a bit of bad luck on that day and was the only Indian bowler to finish without a wicket. He bowled 22 overs and had a poor economy rate of 4.2.
"See when sometimes the ball doesn't come well off the bowler's hands or if the team has been on the field for a long time, the captain starts giving short spells of 3-4 overs. You don't need to bowl 7-8 over spells consistently in Test matches,"

said Shami after the end of the day's play.
"It depends on the situation and the bowler's rhythm as well, that's very important. You must have seen that Ishant started the innings and ended it as well.
"So there are no doubts about his (Ishant's) fitness. It's just that the captain has to see which bowler needs recovery, how many overs to give, how many short or long spells to give. It's the captain's call and not the bowler's,"

he added.
Mohammad Shami pointed out the certainty that Ishant Sharma moved the first and last over of the innings and had no fitness worries hardly. On the other side, Shami dismissed Burns, Buttler, and Bairstow helping India with essential breakthroughs all over.
"It's your responsibility that, even when a big partnership develops, you should not put your head down. It's your job. You have to try and take that wicket. You have to keep planning in your mind how to get the batsman out,"

said Shami.
"There are lots of things that can be tried. If you put your head down, the partnership will only become stronger and bigger. Instead, if you manage to get a breakthrough, it will open up more options for the team,"

he signed off.
Learn more about: England, India Test series