Ravindra Jadeja, Chennai Super Kings (CSK) might part ways ahead of IPL 2023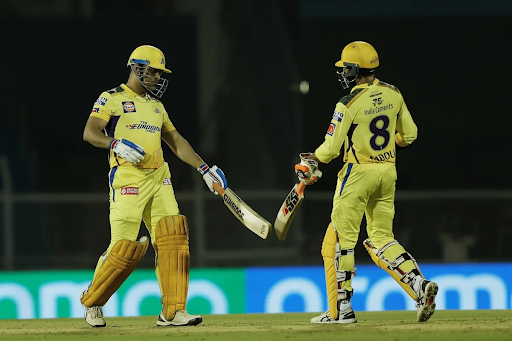 MS Dhoni (left) will have an important role to play in Ravindra Jadeja's future at Chennai Super Kings (CSK)
The break up seems inevitable unless something magical happens over the coming months or the formidable leader in Mahendra Singh Dhoni is able to get through Ravindra Jadeja, the disgruntled all-rounder who is not in contact with his Indian Premier League (IPL) franchise Chennai Super Kings (CSK) since the conclusion of the last season earlier this year. 
Not all is fine between the star India all-rounder Ravindra Jadeja and the franchise that he has represented since IPL 2012, after he was suddenly removed from the role of captain midway through IPL 2022 and was replaced by former skipper MS Dhoni.
MS Dhoni, who completed two years of his international retirement on Monday, August 15, has already announced that not only he will be taking the field in IPL 2023 but will also be the leader of the Chennai Super Kings (CSK) team, which indicates that Ravindra Jadeja's chances of returning as captain are dashed.
After his sacking, Ravindra Jadeja was soon declared injured and ruled out of the season in IPL 2022, after which he left the camp in Mumbai and returned home in Gujarat.
It has now been reported that Ravindra Jadeja has not been in contact with his current IPL franchise Chennai Super Kings since the conclusion of IPL 2022, a period in which he has also removed all CSK related posts from his Instagram profile.
According to a report in the Times of India, Ravindra Jadeja might be on his way out from CSK unless MS Dhoni speaks to the star all-rounder and gets him back in the camp.
Meanwhile, there are at least more than two different IPL franchises, who in the future will be in need of a captain — especially an Indian — are in touch with the cricketer.
The report added that Chennai Super Kings franchisee functions like a family and players remain in touch with the management throughout the year. However, Ravindra Jadeja, who went under a rehab at the National Cricket Academy (NCA) in Bangalore before making his comeback into the Indian side has not been in touch with the IPL team and has also not been a part of any activity for the team in yellow.
The differences have grown so much to the extent that Ravindra Jadeja did not feature in the video released by Chennai Super Kings on the occasion of the birthday of MS Dhoni in July, in which several other players were seen wishing the legendary cricketer.
It is believed that Ravindra Jadeja is not happy with the treatment meted out to him during the captaincy saga in IPL 2022 and his removal was taken by the all-rounder as an insult since he also has ambitions to become an Indian captain one day.