Pakistan left-arm pacer, Muhammad Amir says "Mental torture" forced him to say goodbye to the International cricket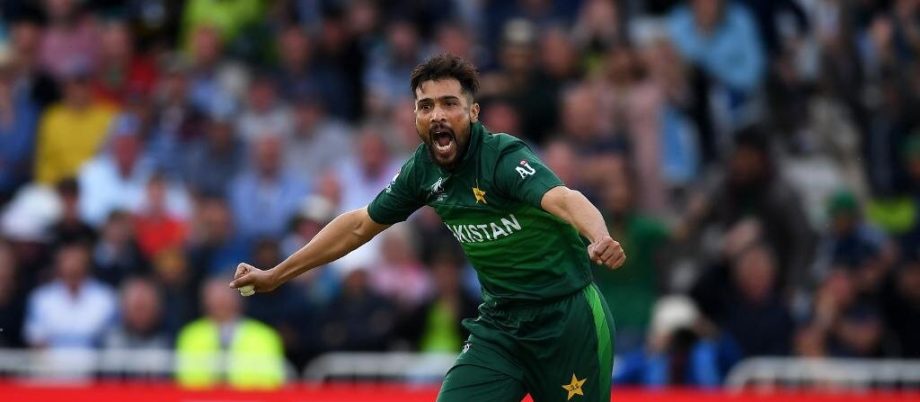 @ICC / Twitter
The Pakistan pacer, Muhammad Amir says that he cannot play furthermore with the current Pakistan Cricket Board management, "Mental torture" forced him to quit from International cricket and he will release a formal statement soon.
The controversial career of Pakistan pacer, Muhammad Amir ended in a controversy at the age of 28. He announced his retirement on Thursday over a protest against PCB management for their "Shabby" behaviour with him. The left-arm pacer had already announced the retirement from the Test cricket and he was not selected alongside the 35 member's squad on the tour of New Zealand. Not only that, but he was also overlooked for the home series against Zimbabwe.
"I don't want to play international cricket anymore,"

Muhammad Amir told AFP.
"I was always available for white-ball cricket but I have had shabby treatment from the team management who have mentally tortured me, and that's unacceptable,"

said the 28-year-old pacer, Muhammad Amir.
Pakistan Cricket Board confirmed the decision of Muhammad Amir and also released a statement.
"PCB chief executive Wasim Khan spoke with Amir this afternoon who confirmed that he has no desires or intentions of playing international cricket and, as such, he should not be considered for future international matches,"

said the PCB press release.
'I know my body better than anyone'
"This is a personal decision of Amir, which the PCB respects,"

it added.
Meanwhile, the Pakistan pacer has angered the head coach, Misbah Ul Haq and bowling coach, Waqar Younis for his hasty decision of retirement from Test cricket in July last year.
Younis Khan blamed Amir for "ditching Pakistan" by leaving Test cricket to earn money from league cricket matches.
"I know my body better than anyone and that decision was primarily taken to save my body,"

Amir replied.
Muhammad Amir gained the peak of his career in 2010 against the Test series of Australia and England. He bowled his career-best figures in those Test matches. He had pace, variation and consistency at that time of his career, that is why all the eyes were on him.
But, suddenly he faced a major blow when he was caught doing match-fixing along with the Test captain, Salman Butt and Muhammad Asif with the bookies. He bowled intended no-balls in the Lords Test series against England. He was banned by ICC for 5 years of International cricket with an immediate effect. It seemed like his International career ended there.
Out of three, only Muhammad Amir managed to comeback in the International cricket. He gave a strong comeback in 2016 and a year later, he helped Pakistan in winning the title of Champions Trophy 2017 against the rivals India.
He had the best bowling figures from Pakistan side in last year's ICC cricket WC.
The 28-year-old left-arm pacer, Muhammad Amir ended his controversial career by the end of 2020. He took 119 wickets in 36 Test matches, 81 wickets in the 61 ODI's he played while he took 59 wickets in 50 T20 International matches.