Mitchells Johnson talks about his fight with depression right after he retires from cricket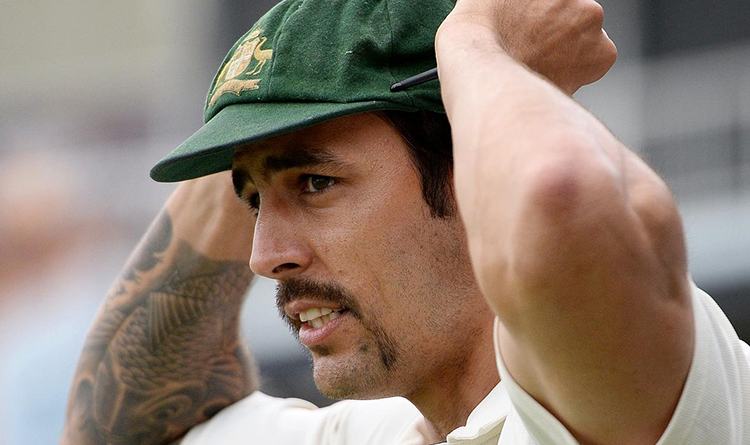 Daniel Wilkins
Mitchell Johnson reveals about his fight with depression during and after the cricket in an interview on Channel 7's SAS Australia.
Mitchell Johnson's took 313 wickets in all his test career with 37 at 13.7 with an outclass performances in ashes 2013-2014.
The secret was revealed on Monday night's program when the former Australian cricketer was asked to choose a life or death decision in a battle-ground fiction.
He was asked by the interviewer that if he felt difficulty in retiring, Johnson instantly replied:
"Yeah plenty of times. I found out I've got depression … but I think the depression was something I've had even from a younger age.
"It [cricket] sort of blocked things out in away. It sort of hid the depression, but there was a lot of times where you would go back to your room, you're away from family and you start to dwell on things"
After being displaced and dragged through the mud. He was asked to hold a heavy weapon in a task called 'Marksman'. He was supposed to make an instant decision but instead of doing that he panicked and froze under pressure when the enemy's weapon was pointed towards him.
"I picked up the weapon and then I panicked. And then the disappointment (hit me)," He explained about the reaction.
The Australian pacer was picked up by SAS Directing Staff members Mark Billingham and Ollie Ollerton for further questioning about his career and life:
"I struggle with confidence at times, I just think I'm in that transition now where I've been out of playing cricket for about two years"
"Cricket sort of blocked things out in a way, it sort of hid the depression, but there's a lot of times (in your career) where you go back to your room, you're away from family and you start dwelling on things"
"Through my cricket career I just dealt with it (depression), it's just about me now actually moving forward and taking it upon myself to be active with certain things, to keep my mind going."
Johnson said that a cricketer has to keep himself together in all the long tours especially when he is away from his family and life. He said that he found it difficult in many tours when he kept himself busy in the field but he felt all alone in the dressing room. He found Australia's Tour to South Africa was one of the challenging moments in his life.
He explained that I have spent the busiest days of my life. I never had time to think about things that I have left in the past. He said I struggled the most when I had a lot of time.
"You have your moments where you struggle with it badly and it can be tricky when you've got a lot of time to think about things. You've just got no control whatsoever and your mind starts playing those tricks on you, you start thinking of the worst.
The Former Pacer said that he wanted to participate in SAS Australia to check what kind of person he is. I'm interested to see how I do cope with a lot of things (on SAS Australia) and see what sort of person I am, I think that's part of the reason why I wanted to do this course."